OtC: Merchildren III
OtC: Merchildren III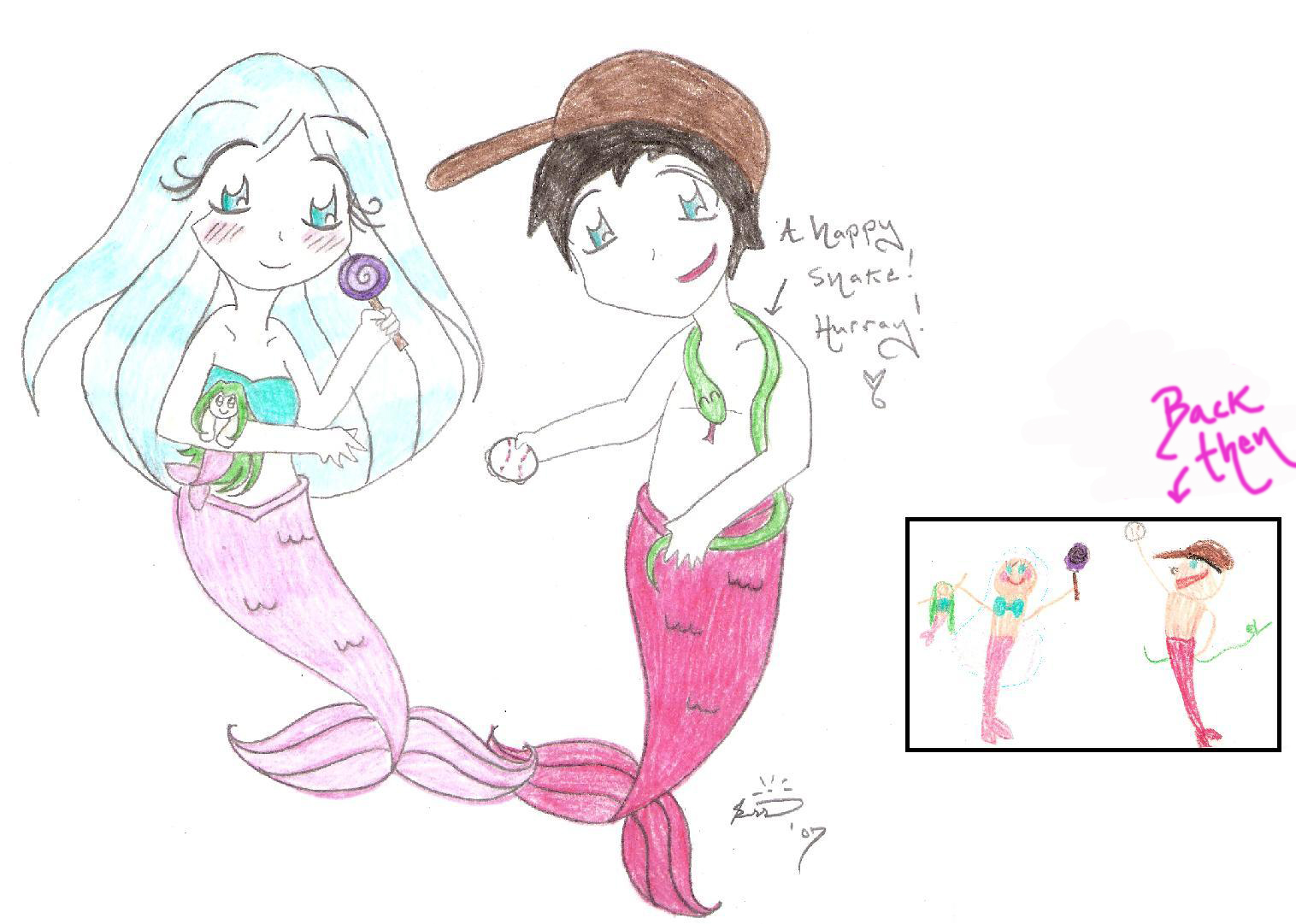 Description
Our 24th picture in my "Ode to Childhood" series!

As usual, residents of my childhood 'underwater world.' More merchildren! The little mergirl is looking at a delightful looking lollipop while the merboy floats about with his baseball and a snake (happy not to be tormented by merpeople for once) I do remember the girl got along quite well with the mermaid princess, the merboy is her friend.

Random: …I want a lollipop.