OtC SII: The Merking
OtC SII: The Merking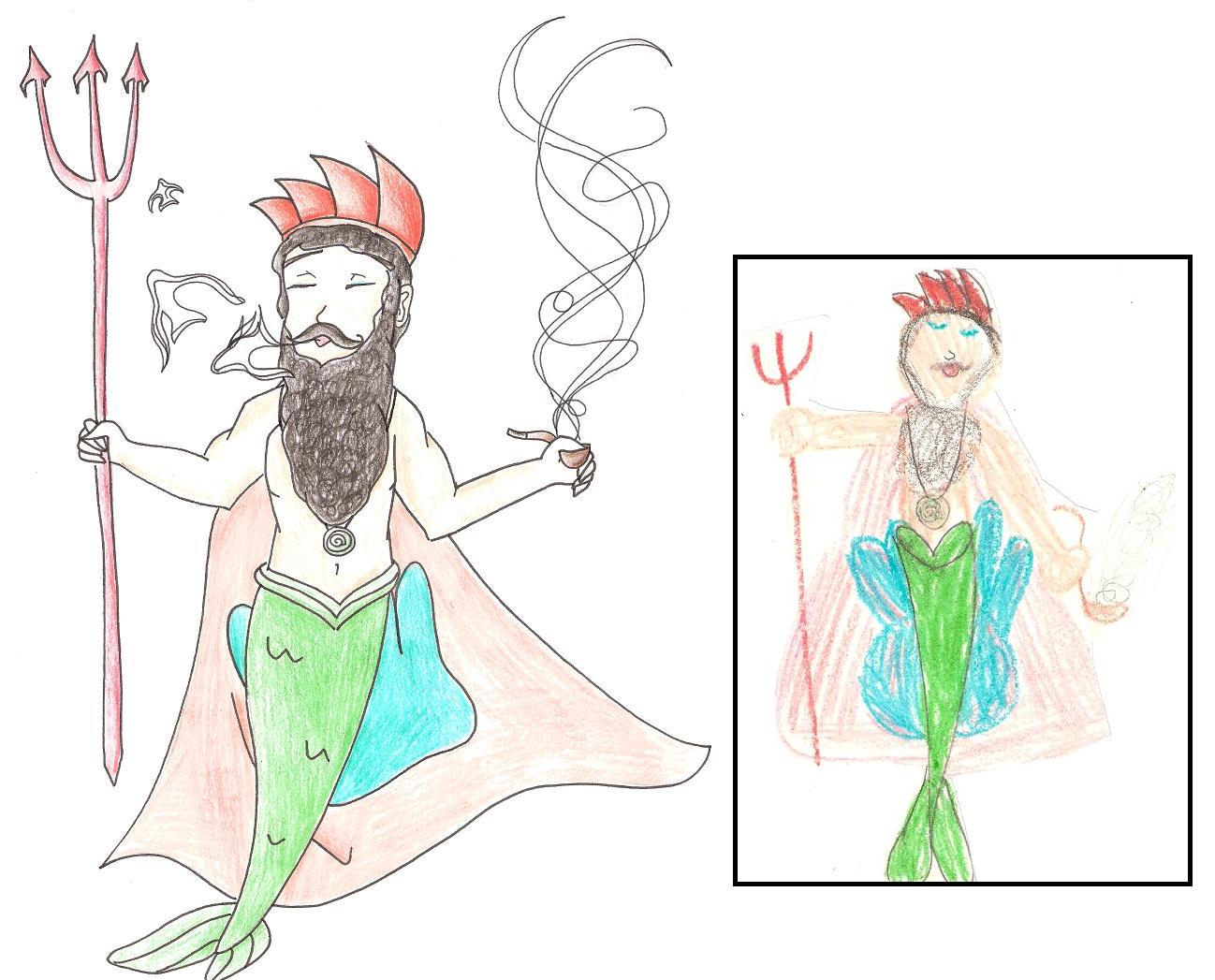 Description
Here's our 37th picture!! The Merking!

I have not yet finished with the underwater world section of my childhood picture box…It is the Merking! King of the Sea!! (His wife and daughter are further back in my gallery) The number of male merfolk increases!! And yet ANOTHER example of how apparently closed eyes equal regalness. Tee hee.

Anyhoo…I noticed he had a pipe…so I thought…why not blow out smokey fish? Also, forgive me. I do not often draw the male torso. I'm working on it. -_-'

Enjoy!