OtC SII: Merchef's Kitchen!
OtC SII: Merchef's Kitchen!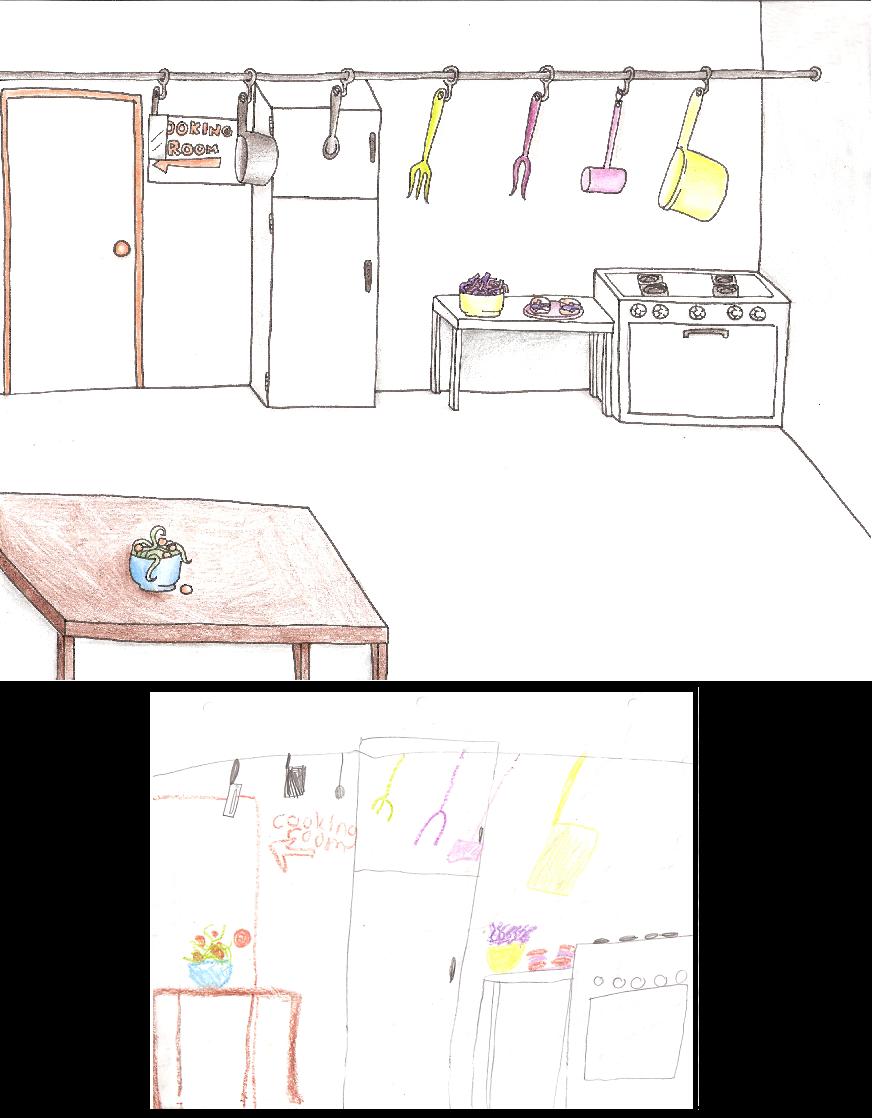 Description
Here's our 45th picture!! The Merchef's kitchen
I have not yet finished with the underwater world section of my childhood picture box…I thought I'd try something new though. I drew TONS of little back drops and things for my under sea world…so to give more incite… I'm redrawing them too!! This is the Merchef's kitchen. In short, this is where the merchef made his meals. In this…room of…whiteness. O_O He made all vegetarian food, mostly consisting of sea weeds and corals…

On the artistic note: …so…much…WHITE. I shaded things to make them more interesting…but the scanner didn't pick it up…Lameness. Also…this SEVERELY BOTHERS ME- why on earth is there a sign pointing OUT of the room for cooking?! This is the kitchen is it not?! Out of all of the things I have drawn…it is the only thing that bothers me. I'll just say it was an inside joke between the waitress and the chef…

Enjoy!
General Info
Comments
4
Media
Colored Pencil / Crayon
Time Taken
A couple days
Reference
Old childhood drawing