Prince and Princess of the Sea
Prince and Princess of the Sea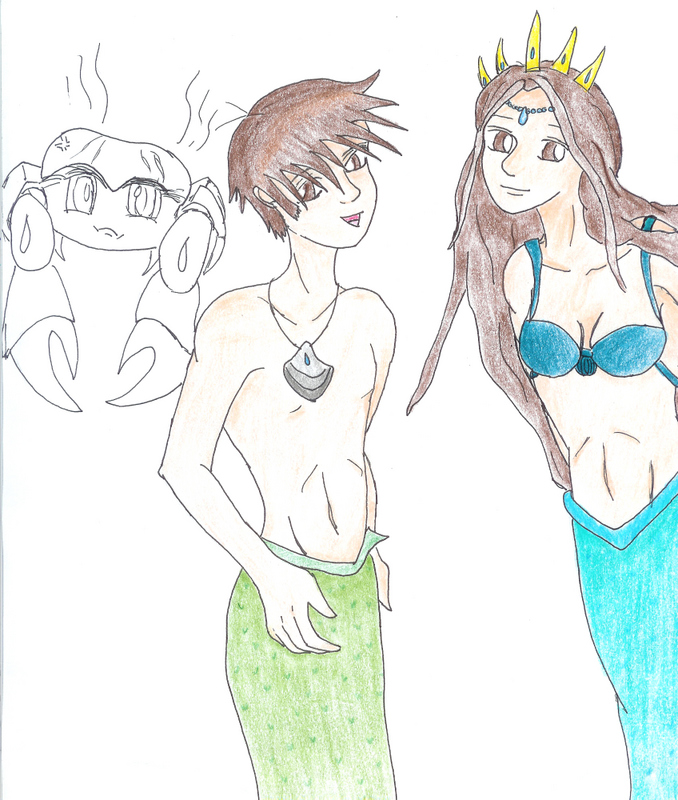 Description
So i've been on a little mermaid rampage lately. ive watched that damn movie 7 times this week.

anyways ive decided to rip off the story for a comic that im starting.

basically same story except ariel is a boy and he has an older sister.

and the characters will have different names and not all be animals.

but yeah not much to say about this one.

girl: princess of the sea chelsea
boy: prince (also younger brother/main character) jason

don't even ask about the poorly drawn crab.