Lance "Seven" Manning
Lance "Seven" Manning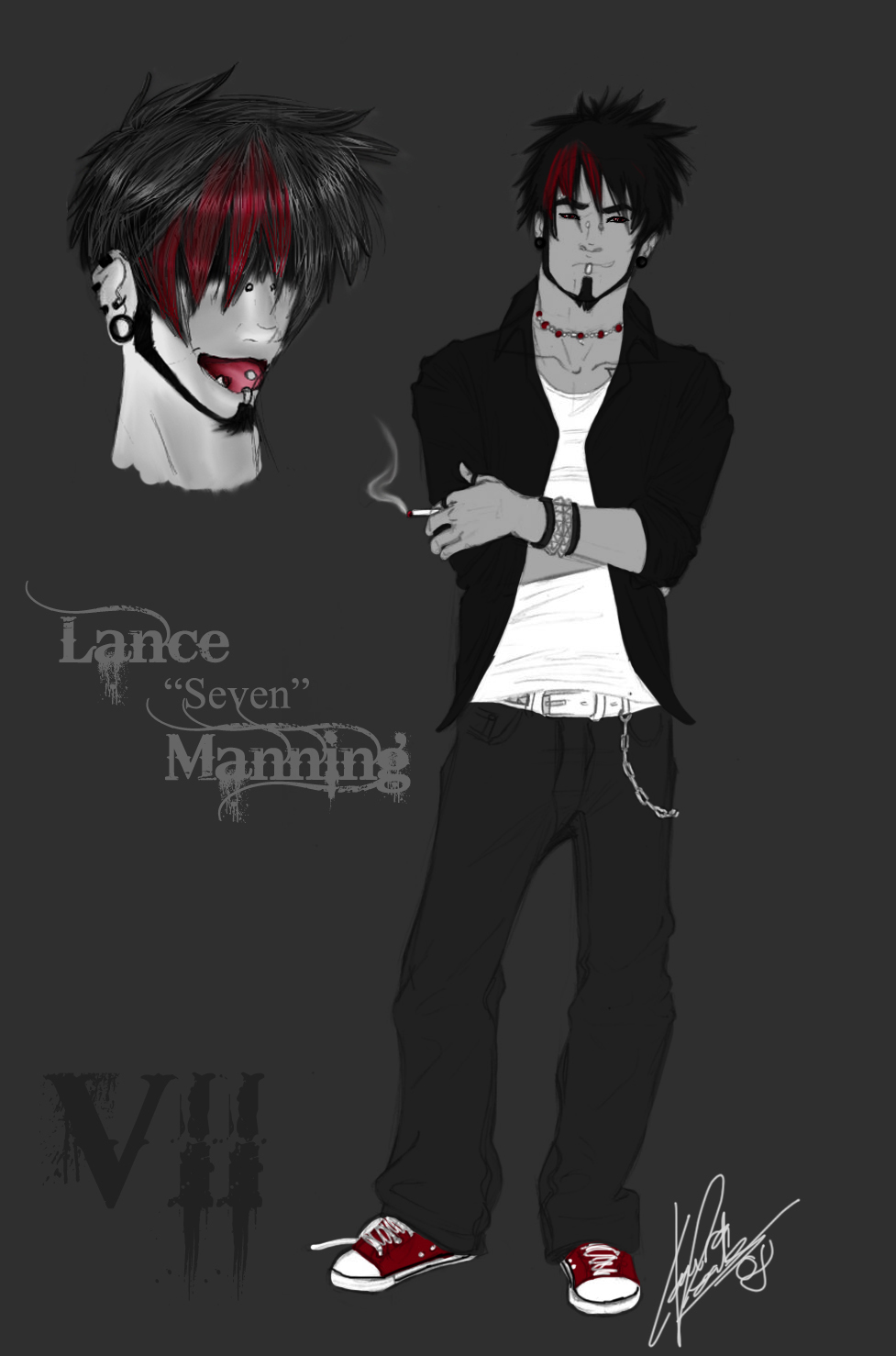 Description
Well some of you may know, that i have moved on over to dA.
http://kydragonblade.deviantart.com/
Thought i'd come here and upload one of two pictures so y'all can see how much things have changed since i left.
And i'd like you to meet one of my newer characters, saying that he is nearly a year old now. |D
.: Bio :.
Name: Lance Seven De Luca Manning
Age: 23
Height: 6'4
Weight: 178lb
Hometown: Longbeach CA
Current residence: BD Metropolis
Occupation: Rockstar/ Saints corp
Voice Reference [link] Joel
Singing Voice Ref [link] Joel Again <3
.: Familia :.
Mothers Name: Gabrella Da Luca (Italian)
Fathers Name: Johnathan Manning (British/Italian)
Sisters Name: Angélica De Luca Manning (age. 27)
Relatives: Isabella D'Agostino, Nick Lachance.
Pets: Dyppe (White German Shepherd puppy)
Heritage: 3/4 Italian 1/4 British
Speaks: English, French and Italian.
.: Personality :.
Fun loving, risk taking "Bad boy". As much as he is addicted to sex, he can be a "Mr Romantic" when he see's fit.
Has been in 3 serious realationships... none of which have ended well so he is a Magomany now.
He loves to party, in bars and night clubs. Drink until he passes out. (cos thats exciting)
Although his bank balance is way high in the billions... (6.4 to be exact) He doesnt brag about being rich or act like a snobby bastard.
Lance © Me Kitty /Ky /SwordDragon.
General Info
Comments
1
Media
Digital drawing or painting
Time Taken
Reference