kesas invitation
kesas invitation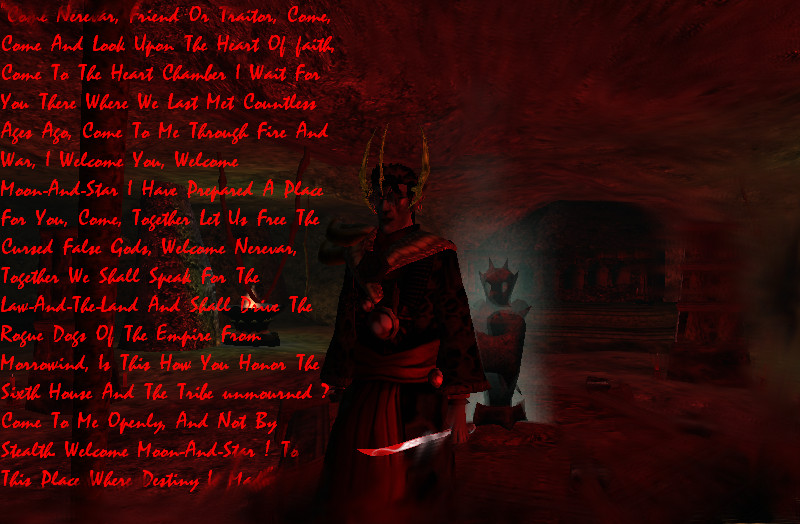 Description
yep this is my character kesa at his altar, im also using him as an OC,he is an ashpriest that is 19 years old.

"Come Nerevar, Friend Or Traitor, Come, Come And Look Upon The Heart Of akhulakan, Come To The Heart Chamber I Wait For You There Where We Last Met Countless Ages Ago, Come To Me Through Fire And War, I Welcome You, Welcome Moon-And-Star I Have Prepared A Place For You, Come, Together Let Us Free The Cursed False Gods, Welcome Nerevar, Together We Shall Speak For The Law-And-The-Land And Shall Drive The Rogue Dogs Of The Empire From Morrowind, Is This How You Honor The Sixth House And The Tribe ? Come To Me Openly, And Not By Stealth. Welcome Moon-And-Star ! To This Place Where Destiny Is Made".

his outfit is made by me so i consider thiis as 3d modelling.
General Info
Comments
4
Media
3D modelling
Time Taken
Reference