Sheriff Wiley Coyote
Sheriff Wiley Coyote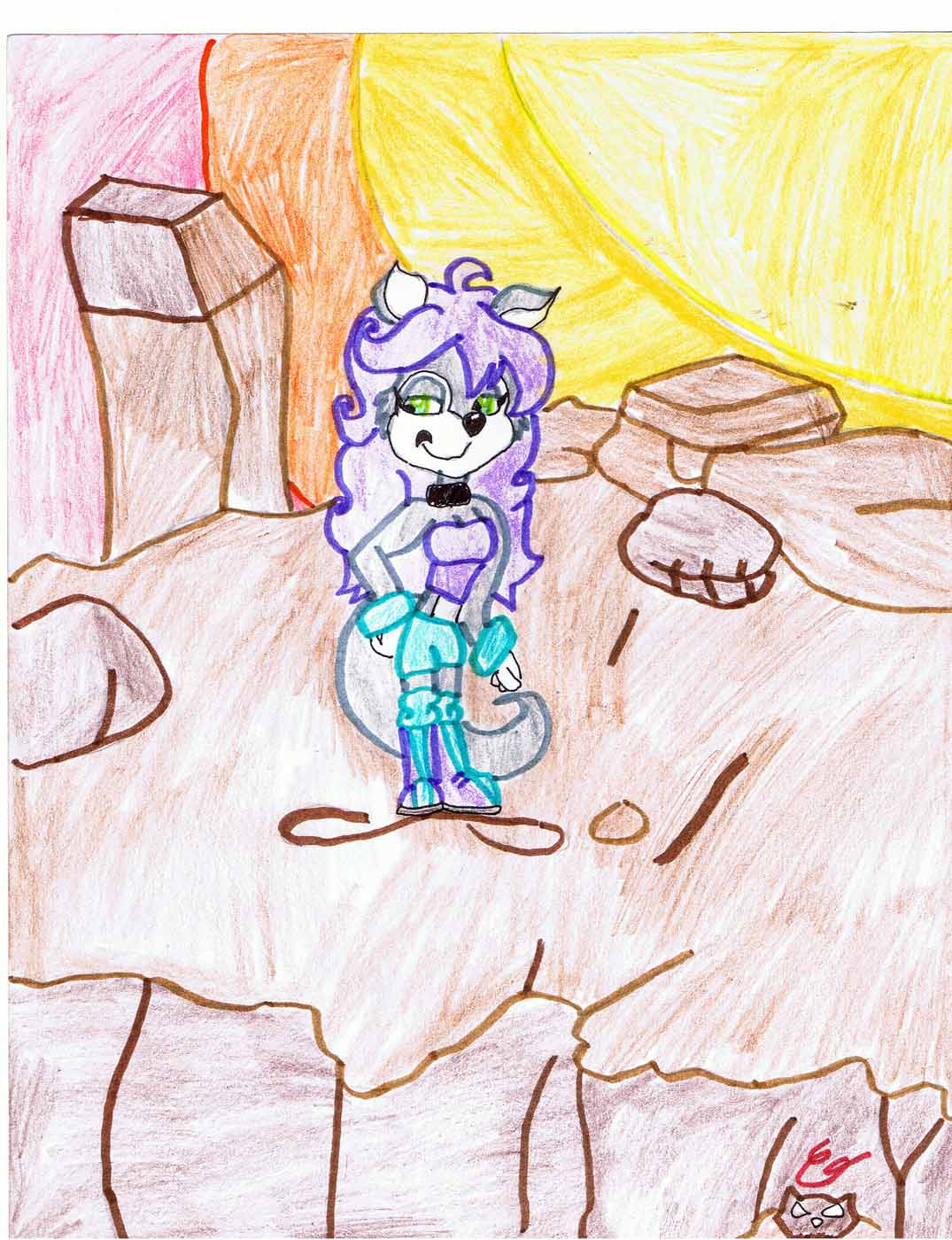 Description
IT GOT CUT OFF!!!!!!!!!! NOOOOOOOOOOO!!!!!!!!!

ok, now that i got THAT outta my system,

on my 'almost to happen' mmo with Wiley & Tennessee, i said i would put a pic of Wiley on as soon as i can, and here it is!! :D

bio:
full name: Wiley Latoya Coyote
species: well isn't it obvious?? coyote for those who don't pay attention, including myself.
age: 23
birthplace: North Carolina
weapon of choice: shock pistol, like Carm's, only darker colors and a coyote logo on it. (don't ask where in the world she got it!)
love interest: Tennessee Kid Cooper, but its like a Sly & Carm situation.


Wiley's life is sorta hard. Her mother left her to go to, who KNOWS where, when she was 5. Her father has been taking care of her since. She moved to Mesa City, Utah when she was 16, looking for a job to fit her.

At age 17, the towns people nominated her sheriff, because of her black and white personality. she has been doing her job very well, catching every outlaw, from thieves to murderers and lots of other stuff, with nothing but a shock pistol, pairs of handcuffs, and an unbroken record. that is, until Tennessee and his gang came along. Tennessee had broken her record of catching every outlaw she layed eyes on.Wiley vows to catch her western rival if its the last the she does.






well, thats all the imfo i can think of offhand. comment, rate, don't flame, blah. blah... blah...