Happy Halloween! (late, i know.)
Happy Halloween! (late, i know.)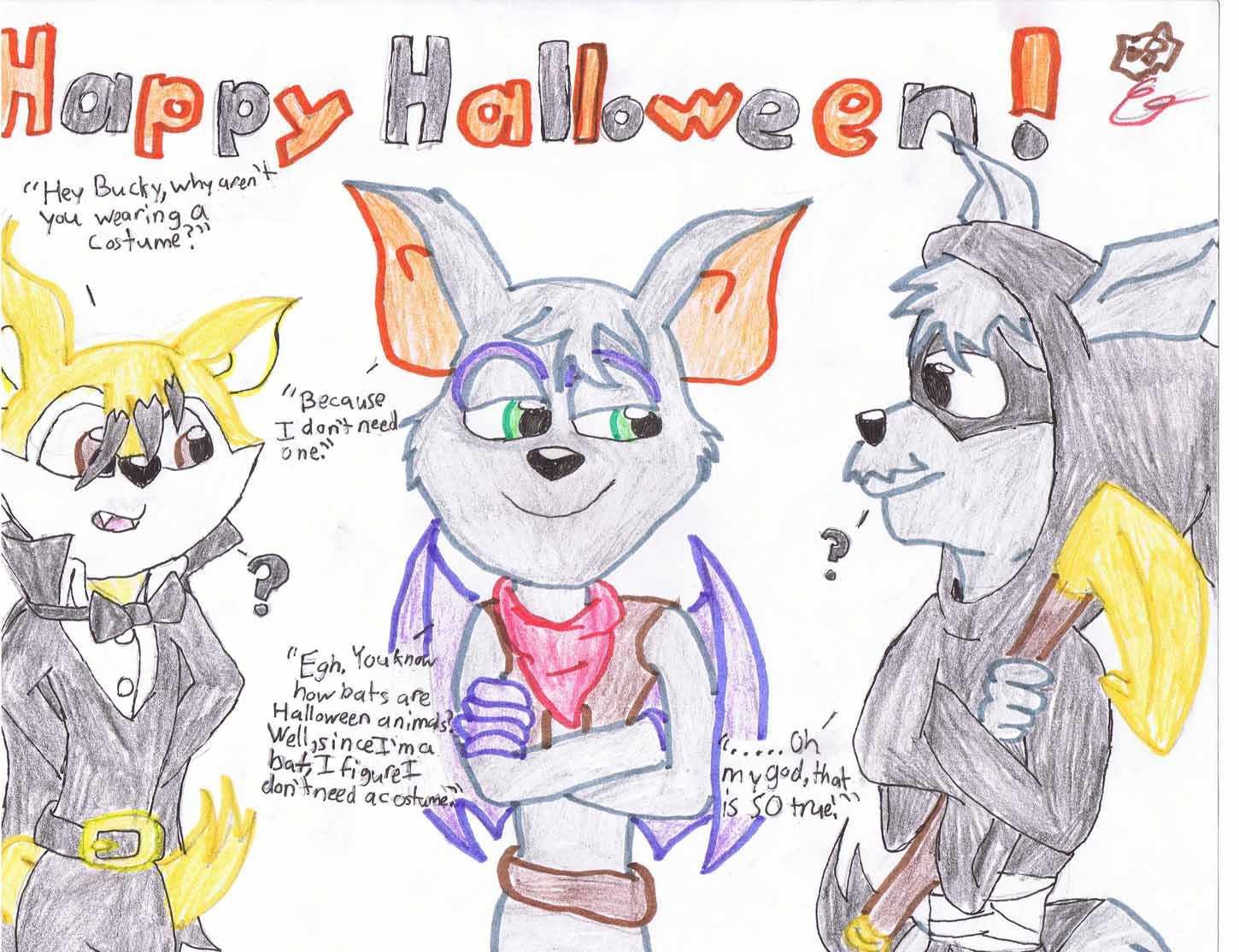 Description
grr. this would of been up on Halloween, but my dad forgot to make the size smaller.

anyways, HAPPY...... LATE HALLOWEEN!!!!

the bat in the middle (Bucky) and the fennec fox on the left (Spice) are my characters. they're the crew of Tennessee. i'll have pics on asap.

anyways, if u can't read it (and i'm pretty sure u can't read it), it says:

Spice: Hey Bucky, y aren't u wearing a costume?
Bucky: because i don't need one.
Spice: ?
Tennessee: ?
Bucky: egh. You know how bats are Halloween animals? well, since i'm a bat, i figure i don't need a costume.
Tennessee: ..... oh my god, that is SO true!

man, i made Tennessee look like a teen! ah well, who cares??

anyways, comment, don't flame, blah blah blah.