Birthday Card for Kirbyluva11
Birthday Card for Kirbyluva11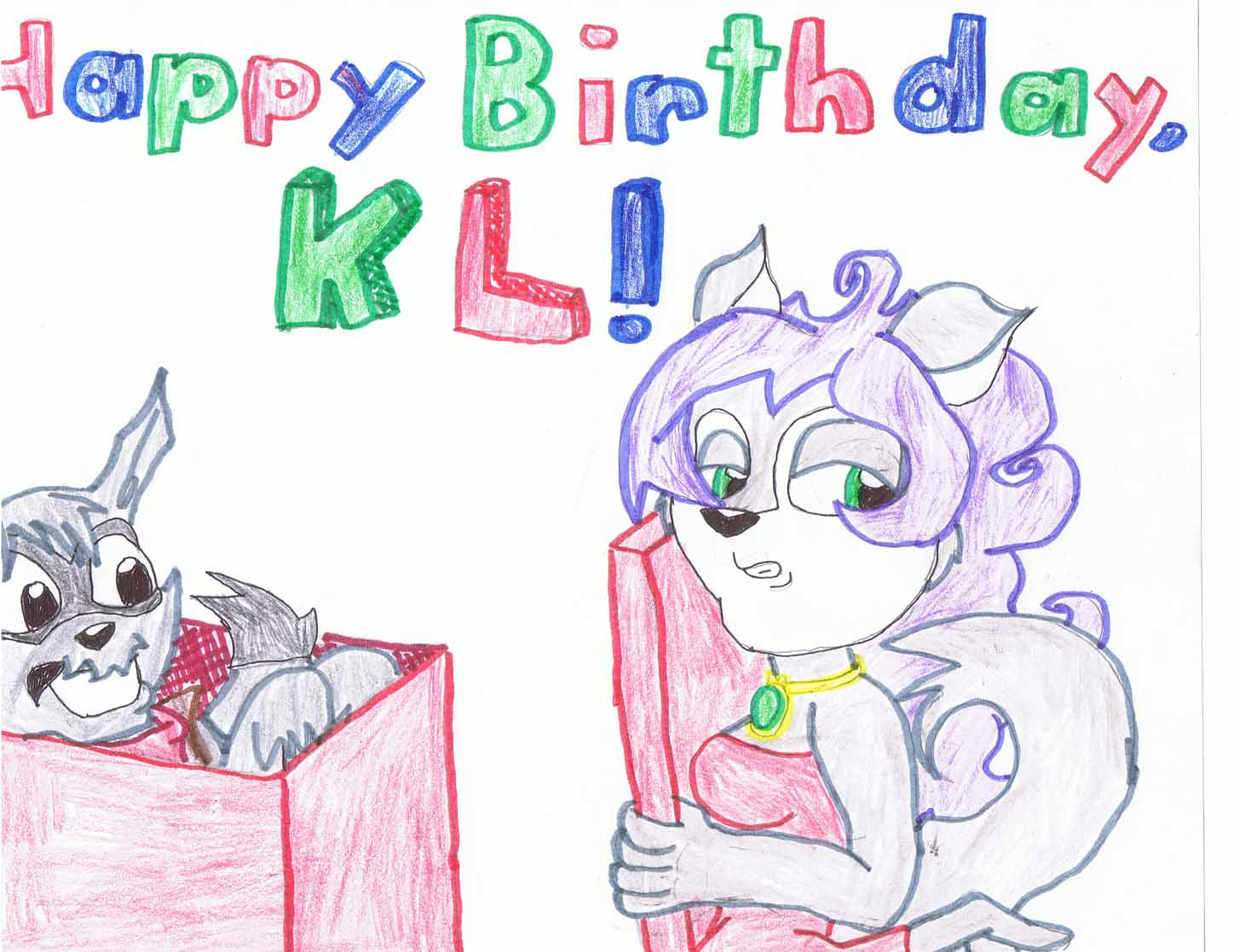 Description
HAPPY BIRTHDAY, KL!!!

ok, in this, apparently Tennessee has snuck into one of the presents, and when Wiley opens it, SURPRISE!!!! she's got an outlaw for her birthday! oi.. *shakes head* Tennessee, u need to find a hobby that doesn't include sneaking into people's things and guns.
Tennessee: i know. i can't help myself, though. it fun!
u think everything's fun. oh well. comment, don't flame, u get the point.