Tennessee Kid Cooper pic
Tennessee Kid Cooper pic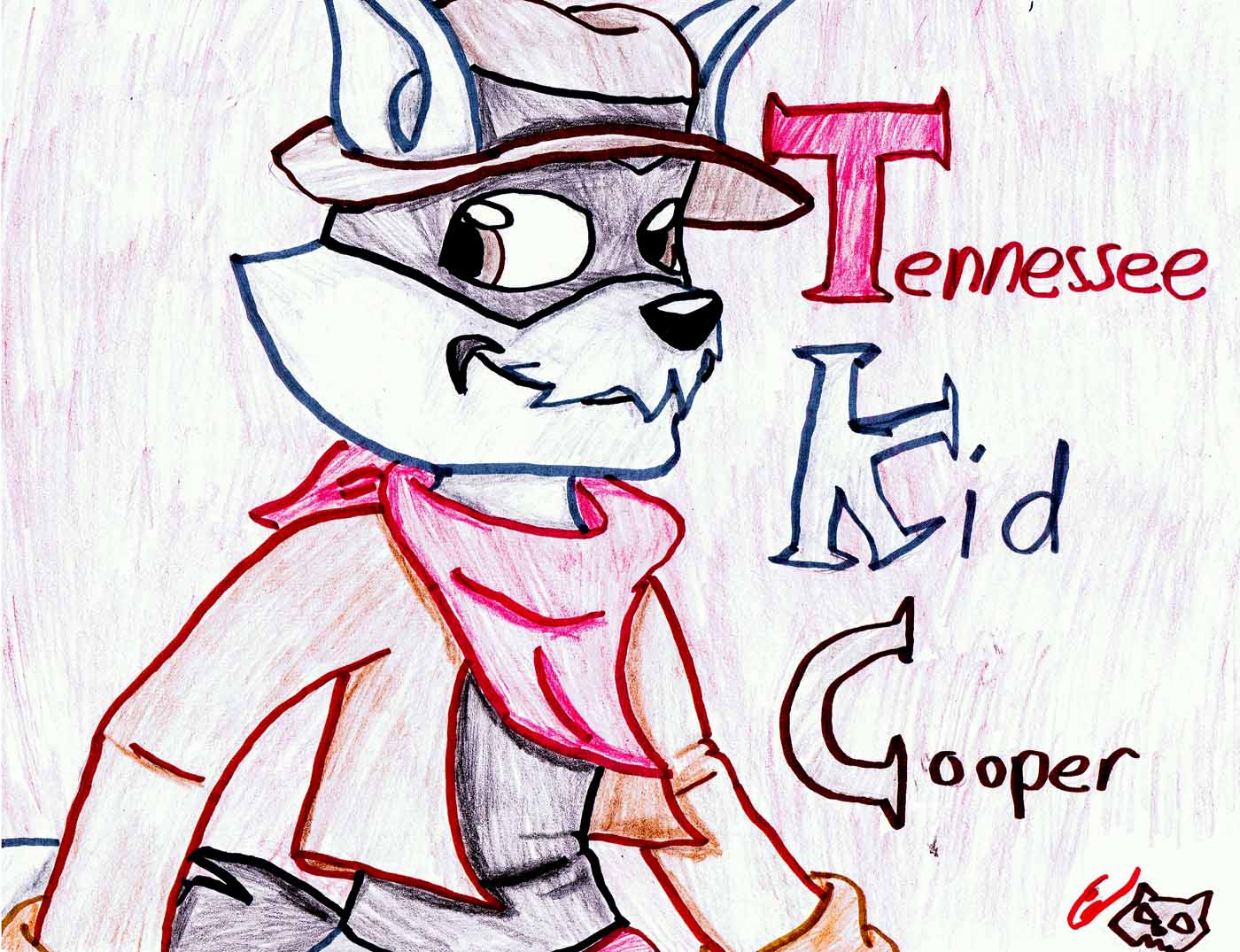 Description
*IF UR GONNA READ THIS BIO, PLEASE READ NOTE AFTER IT*

ok, i needed to put sumthin on, and this was my first choice. i switched his clothing from the Sly 3 outfit to the Sly 1 outfit. so, yeah. heres my idea of a biography thing for him:


full name: Tennessee Kid Cooper
species: raccoon
age: ???? 24, i guess??
birthplace: blood bath bay (urge me to put my new story up, and u''ll find out why)
weapon of choice: six pack revolver
love interest: Sheriff Wiley Coyote
likes:messing with Wiley, anything that involves having fun, thieving, and guns
dislikes: dogs and rich people


Tennessee was born in Blood Bath Bay, because, well, his mom''s a pirate (BIG glitch in the Cooper family, don''t you think?). when he was one, Henriette and his dad got into a big arguement, and he ended up being fatherless. he and Henriette moved to Corpus Christi, Texas the day after.

when Tennessee was 19, Henriette got a call from one of her teammates, telling her that someone left a ransom note at their hideout, saying they''ll bomb the town if they didn''t pay the price. Henriette left him to start his life of crime. he secretly hopped onto a station wagon, and rode it all the way over to Odessa, where he met his life long partners. after convincing Bucky and Spice to come with him on his journey, they hijacked a station wagon and rode it all the way to Mesa City, Utah. there, he met the black-and-white-personalitied sheriff Wiley. Tennessee was the first criminal to get away to safety from Wiley, thus breaking her record. and he did it much more times after.



*PLEASE READ*
unless there''s a Sly four involving the Cooper gang going back in time to save his ancestors, or something, i cannot prove that any of this information is true. this is just my idea of a bio for him.

comment, don''t flame, fave, have fun!

TKC out.