It Was An...
It Was An...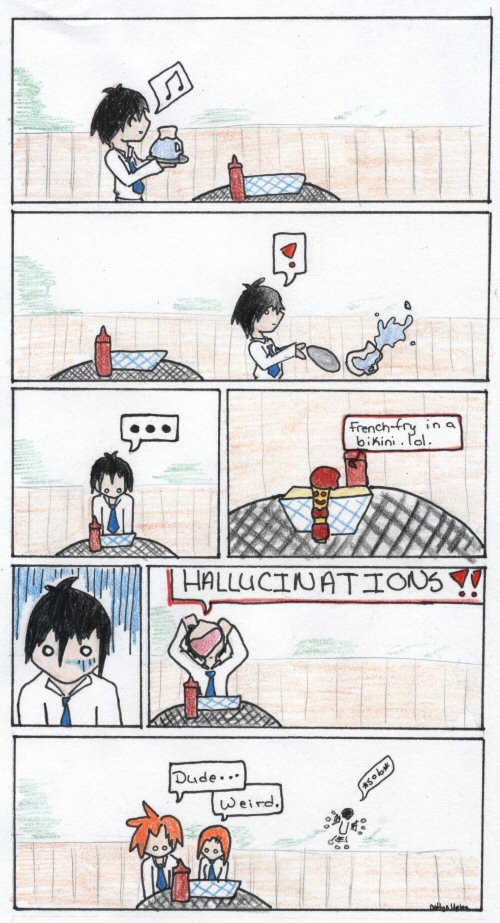 Description
An itsy bitsy teeny weeny french-fry in a bikini,
and it scared the waiter away
An itsy bitsy teeny weeny red ketchup bikini,
that somehow showed up today

Only slightly based off real life. See, my friend and I went to a restraunt and we were really bored while all of the adults (had kind of a get-together type thing at the restruant) finished talking. So then we start drawing things with the ketchup on our left over food and in the end we decided to leave a little french-fry woman in a ketchup bikini for the waiter...we also decided to give 'her' and afro....
And thus ended up creating this inside joke. (all we do is say 'hallucinations' and the whole scenario comes to mind...there's another quote that brings it to our minds as well, but it's in the second part of the comic.)

Hope this makes ya laugh!
General Info
Comments
1
Media
Colored Pencil / Crayon
Time Taken
eh...1 hr tops
Reference
my memory