THIS is Halloween!
THIS is Halloween!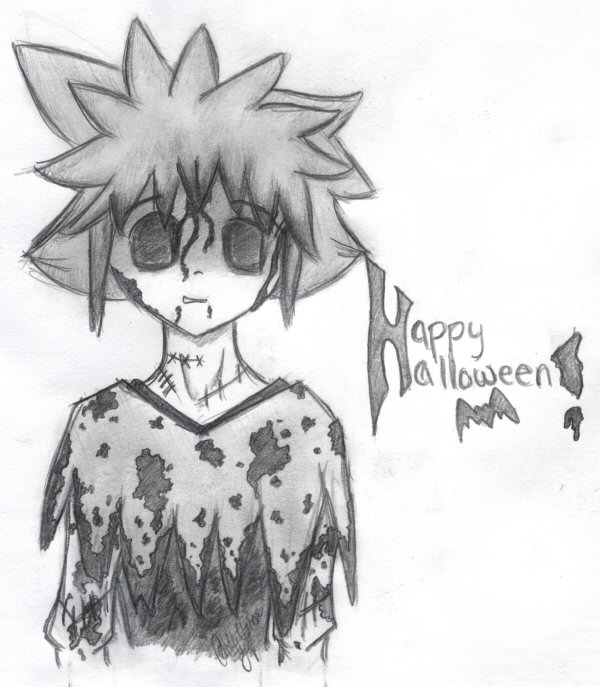 Description
Oh deary me, have I frightend thee?

Hehe, yeah, that's an original quote by me. Explanation time. In KH 1 and 2 many people have expressed their like for Sora's halloweentown outfit, I am one of those people. The outfit is incredible, it's got that whole creepy-cool look about it that just makes you fall in love with it. BUT on the Scream Scale it hardly...wait. Check that. It DOESN'T place. It's just doesn't have that scream factor needed in a Halloween costume. Instead of being an "AAAGGGGGGCCCKKKKKHHHH!!!" it's more of an "aeh." So, me being the Halloween fanatic that I am, decided to create a spookier version of Sora. It may not place at the top of the Scream Scale, but it's definetly more shriek than the original. MUCH more shriek. Hey, at least I didn't go with my orginal idea and and put an ax in his head or back. Then some of ya'll woulda screamed for sure! *ponders idea of doing another one merely for that purpose*

But I don't blame Disney, I don't really think their allowed to make things too scary.
So enjoy the picture and have a wonderful Halloween!!! *runs off to scare the neighbors by howling*

I said it was mildly violent because of the blood...but it's really just make-up..eh. Who cares?
General Info
Comments
4
Media
Graphite pencil
Time Taken
an hour maybe...
Reference
my imagination