The Darkness in His Heart
The Darkness in His Heart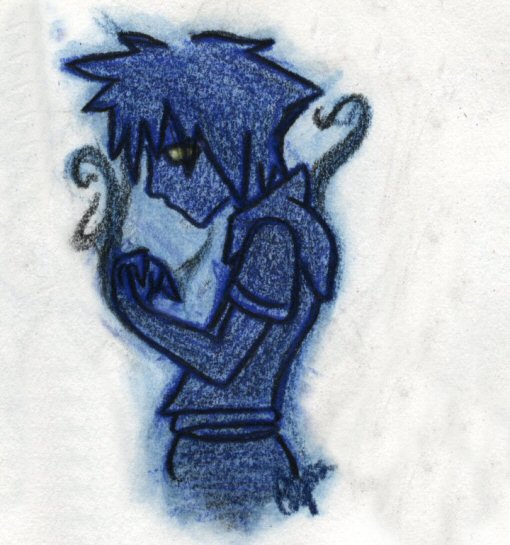 Description
"Even the lightest of hearts harbors Darkness, Sora...Even you can't deny that."
"What makes you think I ever denyed it in the first place?"
hahaha, random emotional-like quote. xD You know, I don't this is really quote or title worthy....someone with a cooler picture should have this title! xDDDDD
Yes, I've been wanting to draw a decent Anti-form for a while now, but this wasn't what I was actually trying to do. It was kinda one of those moments when you really don't know what you're doing, and it still comes out good...so yeah...BEHOLD!!!
Oh, and yeah, the paper looks funny cause I had the really crummy keyblade drawn in, so I had to edit it out because Anti-form doesn't have a keyblade xD
hahahha...I signed his butt! xDDDDD
General Info
Comments
8
Media
Colored Pencil / Crayon
Time Taken
20 min
Reference
none