KH Energizer
KH Energizer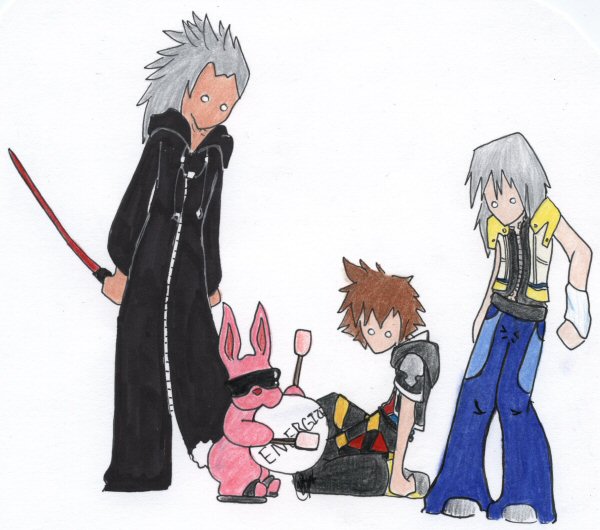 Description
It just keeps going and going and going....


Haha, this image does not do my original idea justice but it's still funny. xD

Okay, here's where it came from: You know how you see those posters(or used to) and commercials when it's got something like the extinction of the dinosaurs or some other major even in history...and then there's the energizer bunny walking across, completely unfazed with his little drum going 'don don don'.

Now imagine that happening right in the middle of the fight with Xemnas!!!!!! xD xD xD xDDDDDDDDDDDDDDD

Mmkay, anyway Riku's pose is kinda weird cause it kept givng me issues so whatever looked porportionally correct I went with...and I did Xemnas (coughchokehackmansexcough) sloopy-ish on purpose.

To tell you the truth, I'm actually kind of dissapointed with this. I didn't make it quite the way I thought it would look like, and the image in my mind was a whole lot funnier...oh well, it happens. Either way I'm still proud of it, just because of...well...I'm just proud of it...no other explanation really...
General Info
Comments
10
Media
Colored Pencil / Crayon
Time Taken
2hr
Reference
one itty bitty pic of xemnas