Oh Shizit, It's Anti!!!
Oh Shizit, It's Anti!!!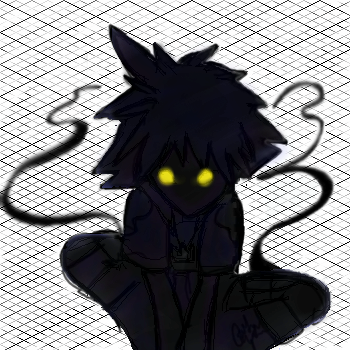 Description
Yes I realize the background is craaaaaaaaaaaaaap, but hey, It's Anti with swirly-ma-jigs...I think you can like with the crappy background. 2nd oekaki so...yeah. Believ it or not, Anti is not entirely black in this pic. I shaded him with purples and blues and whatnot...I put 66 minutes( i love how oekakis tell you how long it took to make something xD) into this so...yeah. It's not just entirely slapped together. :D

Ya know, this was actually a pose I used to draw a gargoyle pic of Sora...but now I feel like I can't post that one (it's the original, like on paper and stuff...a yellow sticky not to be exact) D: I'll post it in with the sketch dump I've got going.
General Info
Comments
7
Media
Oekaki
Time Taken
66 minutes
Reference
nadda