Gimmie A Break
Gimmie A Break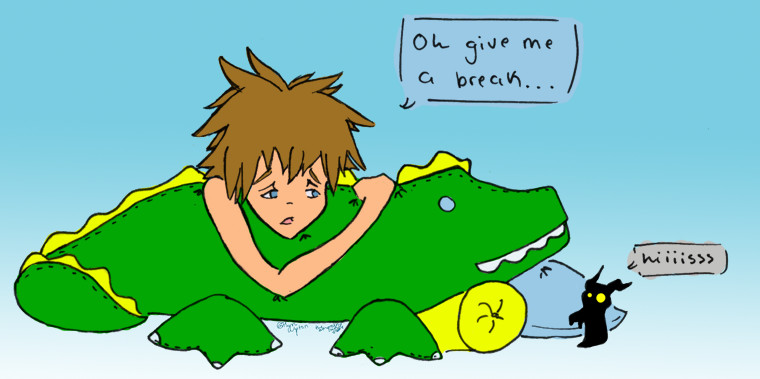 Description
love alligators...and a lot of other reptiles...like sharks n' stuff....cause they're just so cute!!! And so, I decided to give Sora a giant gator plushie/pillow ...because he's the type of guy who'd have one. Haha, first time actually TRYING to do something in photoshop...I think it turned out well. Flat colors cause I love them.

Yes, he is wearing clothes!!! D: My lil sis goes "Is he nekkid?" and I'm all "NO!!!!" So yeah. Sleeveless shirt + shorts...that's what he's wearing....
General Info
Comments
3
Media
Digital drawing or painting
Time Taken
3 hrs I think...
Reference
my oh so wonderful imagination