Sketch Dump 02
Sketch Dump 02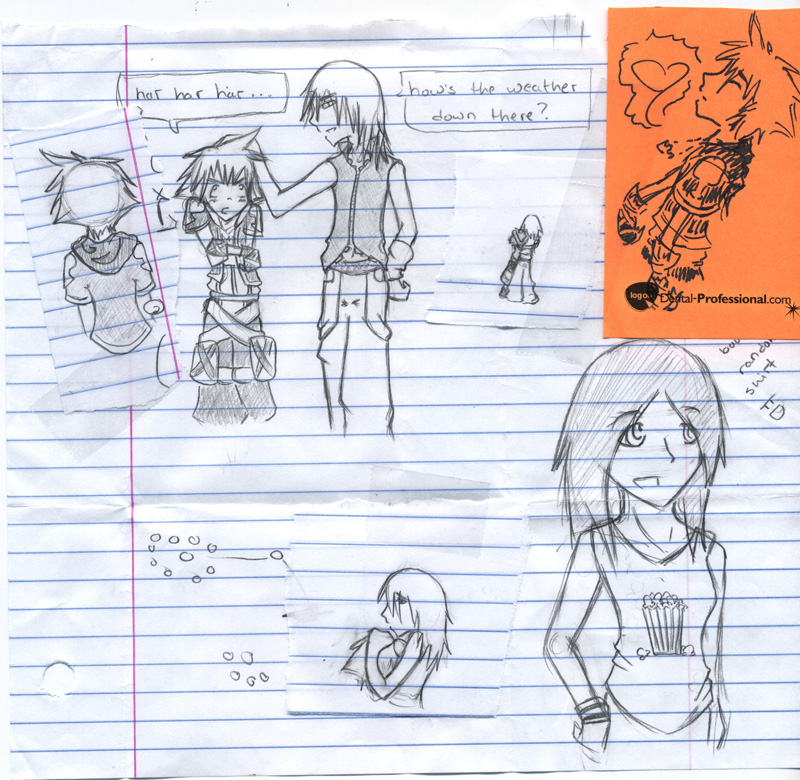 Description
You know what? I think the 'no lined paper' rule is stupid. With all due respect to it's creator, art is art. It doesn't matter what kind of paper it's on. You get where I'm goin'?

More sketch dump. xD -shot-

Mmkay, first off we have Sora's back...

Then we have Riku making fun of how short Sora is...

Then we have an itty bitty teeny weeny pic of Sora and Riku hugging...aawwww -shot- OW!

The we have an emo pic of Sora losin' his heart. D: At least he looks pretty when he dies...-shot- D: Stop that!

Then we have more RikuSora hugs -shot- OoOoOoW!

And then there's a picture I drew of a friend from school cause she asked me too...I want the shirt. D: -shot- QUIT SHOOTIN ME!
General Info
Comments
5
Media
Graphite pencil
Time Taken
again, veeeeeeeery little time
Reference
none