Voodoo Child
Voodoo Child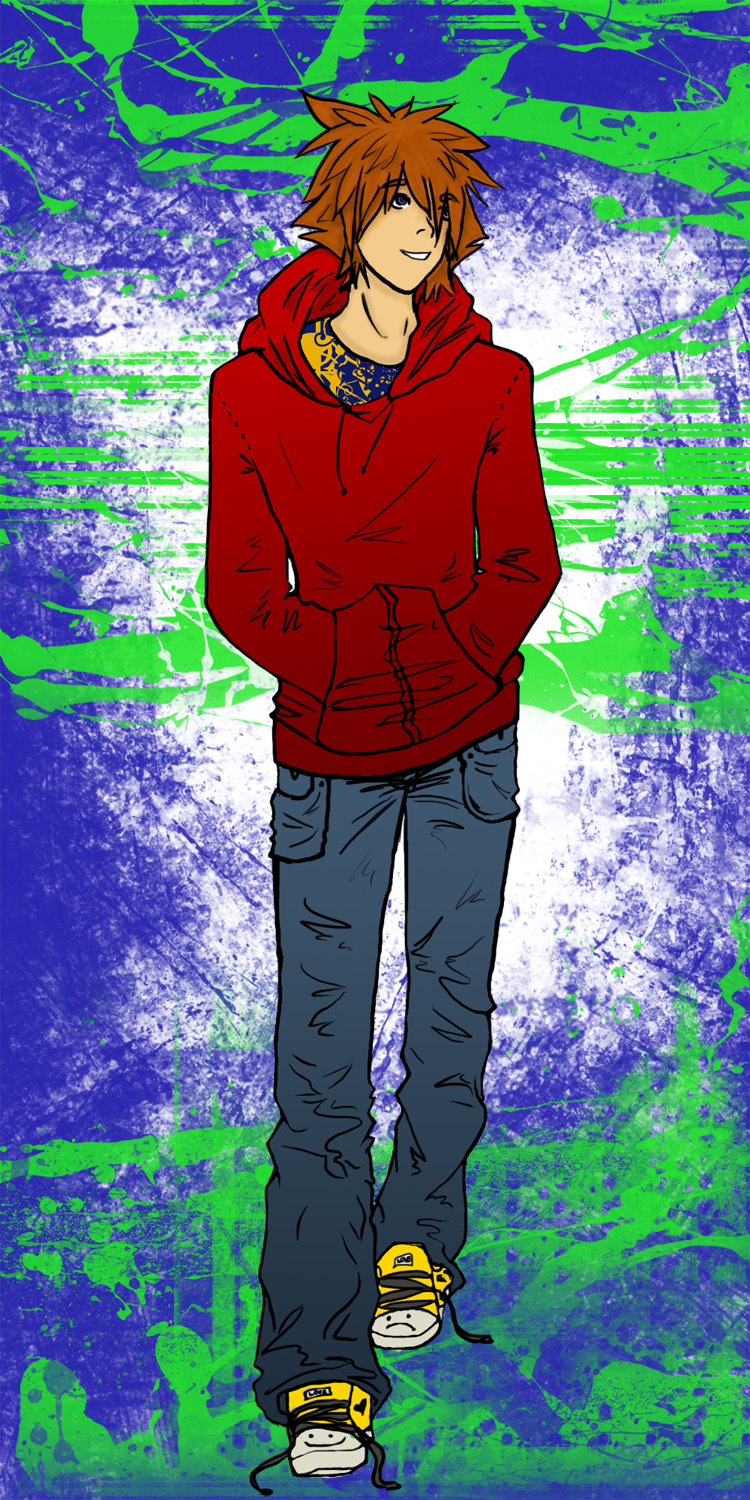 Description
You''re like Voodoo baby,
You just take hold.
Put your cards on the table baby,
Do I twist do I fold?
You''re like Voodoo honey,
All silver and gold.
Why don''t you tell me my future?
Why don''t I sell you my soul?
So here it comes - the sound of drums.
Here come the drums, here come the drums
Baby, baby, baby!
You are my Voodoo Child - my Voodoo Child.
Don''t say maybe, maybe
It''s Supernatural - I''m coming undone.
It was SUPPOSED to be transparent, but I cannot for the life of me figure out how to work that...maybe I''ll change it to DA''s bg color later. D: For now I''ll just be angry with it.
Okay, it should be transparent now. xD
...But it's not. Because apparently FAC is a butt like that...
Anyway, so yeah..here''s what I''ve been working on and all that jazz. :D I shaded his face and hair...kinda; but then I couldn''t/just flat out didn''t want to shade his clothes and all that grand stuff, so I just gradient-ized it. 8D Easy way to make stuff look good kids! Draw a bunch of folds and then skip the shading! Fun times, yeah. <3
Ooooh, and here''s the wonderful resources!:
Grunge Brushes:http://lydia-distracted.deviantart.com/art/Grunge-Brushes-65523632
the pretty design on his shirt:
http://dreamon72.deviantart.com/art/Dreamon-Shape-Brushes-31563114
Loosely pose referenced from :
http://thepropagation3.deviantart.com/art/Winter-Comrade-4-71760627
Sora (c) Squeenix
General Info
Comments
12
Media
Digital drawing or painting
Time Taken
on and off for 3 days xD
Reference
see description