MOTHER 4 sprites
MOTHER 4 sprites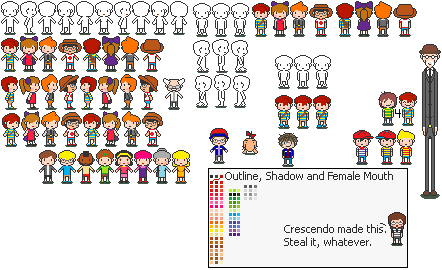 Description
I'm currently leading a project to create a sequel to MOTHER 3. It's got a graphic style different from those of the previous MOTHER games, but still a familiar feel to those who actually played them. The project is on Starmen.net, and it's not getting much attention so far.

I'm in charge of story and graphics. Yes, I drew those myself. Yes, I need more staff on the project (PROGRAMMER NEEDED OMG I NEED ONE!) ...Yes, that's Dr. Andonuts (not the same one though... or is he? You decide.)

I put this under EarthBound because it's part of the same series, even if it's fanmade. So there.