Take Me
Take Me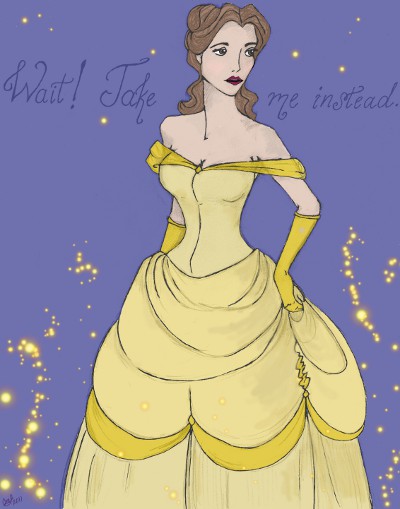 Description
I haven't sat down and completed something like this in a long time!! It feels like forever, really.
I was rifling through an old box in the garage and came across all my art-school drop out supplies. I felt guilty for shoving my tablet in there and brought it up, installed it on my mom's new computer and got to work.
I haven't done anything of consequence for so long I thought I'd ease my way back in with some safe fan art...
So, for all the disney fans, (and really, who isn't? Am I right?) here's Belle. And the words behind her are my favorite lines from the movie that she says. Actually, the whole scene in the dungeon is my favorite. To me, that's Belle at her finest, giving herself up to a monster for her dad. ANYhoo. Hopefully more art in the future? Although I really loved doing Disney in my own style. There might be more to come. Any suggestions?