So Many Times
So Many Times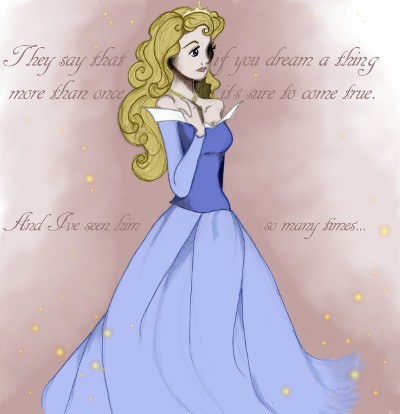 Description
More Disney fan art! I think I'm getting better at this maybe? I think this one looks better than Belle.
I couldn't put my favorite quote on here because it's much too long:
Prince Phillip: But when will I see you again?
Princess Aurora: Oh never, never!
Prince Phillip: Never?
Princess Aurora: Well, maybe someday.
Prince Phillip: When, tomorrow?
Princess Aurora: Oh no, this evening!
Prince Phillip: Where?
Princess Aurora: At the cottage... in the glen.

Princess Aurora is one of my favorite princesses. She is so sweet and classic. The whole style of her film is pretty.