Dante vs. Bayonetta (animation piece)
Dante vs. Bayonetta (animation piece)
Dante vs. Bayonetta (animation piece)
by
truegamer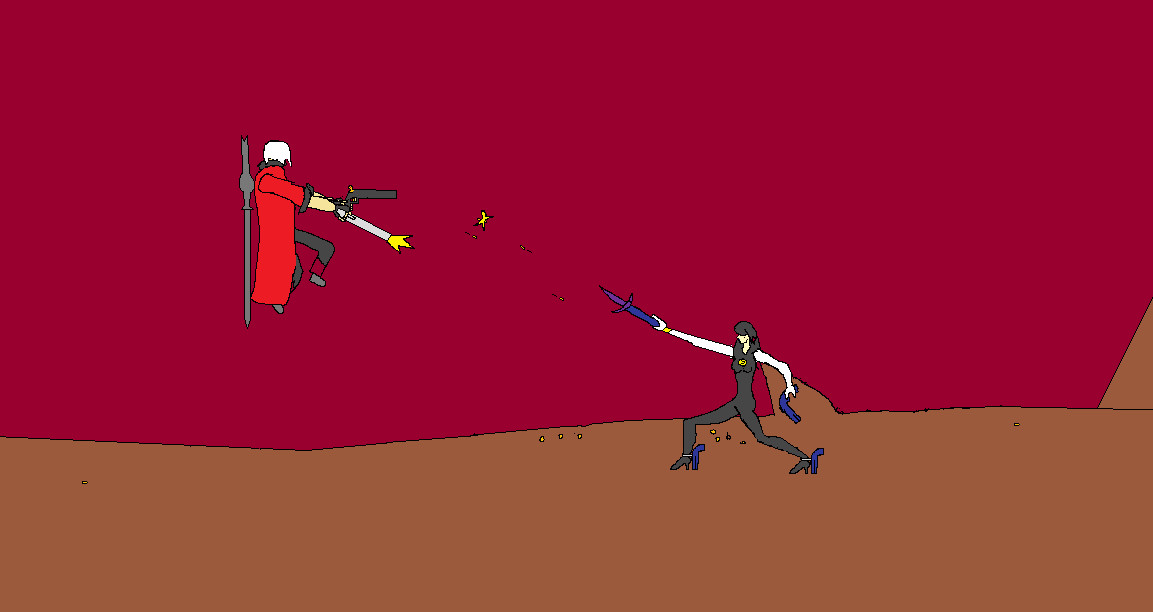 Description
Hey, I know its been a long time since I posted anything....A really long time.  So here's one of my most recent projects.
Recently I've gotten into animation and my most ambition one is battle to the death between Dante and Bayonetta,
of course this has taken way longer than I originally thought.  So I like to share a single frame on the internet. 

Currently the animation itself is 5 seconds long.  I've been making the screens in paint for easy editing, though it does
make it a bit more pixelated than I wanted.  I've already spent hours on the project and hopefully I will finish it. I want
it to be around 8 minutes by the time I finish.

I used the Devil May Cry 4 Model to style Dante and the Bayonetta 2 Model to style Bayonetta.

Any comments welcome, what do you think of the art direction, concept, heck who do you think would win?
General Info
Comments
0
Media
MS Paint
Time Taken
Probably 10 minutes of an hours long project
Reference
Bayonetta2, DMC4, My Imagination