Original Characters
Original Characters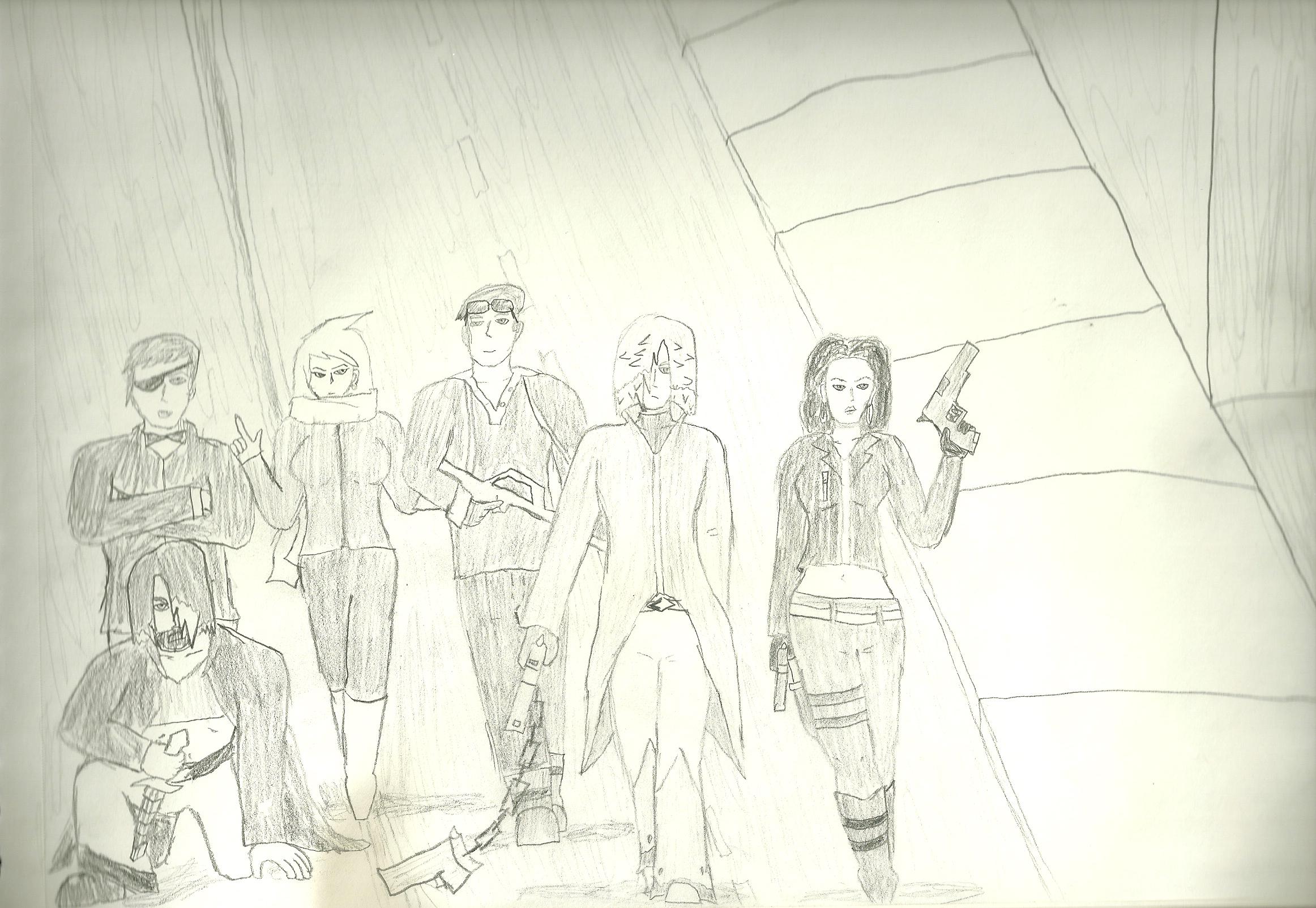 Description
I got a new sketchbook for Christmas (it's a bit bigger than my normal ones) so it changes how it scans. 
I drew an assortment of my orignal characters from my comics(I put some of Endless Reflection up here, but only the first few pages of the prolouge of book one).  The characters on the far left, only two are from No Plan.  No Plan is intended to be a huge multidirection comic, that gives stories to all of my characters and connects them in some way even if their stories are not closely linked.  Endless Reflection, I have been working on four years now.  I'm on the second book which I believe will be where I finish it. 

The characters are from top left, down to bottom left then all the way to right.
James, The business genius with an eyepatch. 
Roy, Original designed for a video game I wanted to make and updated into a comic character. 
Silver,  The robot who acquired instinct.
Henrick,  The mercanary with a Raspberry Lollypop.
Sylis,  The protaganist of Endless Reflection and The Corrupt Protector
Reyah,  The Compatition Queen of San Issac.
General Info
Comments
2
Media
Graphite pencil
Time Taken
Maybe an hour
Reference
My mind