Nuri and Lili
Nuri and Lili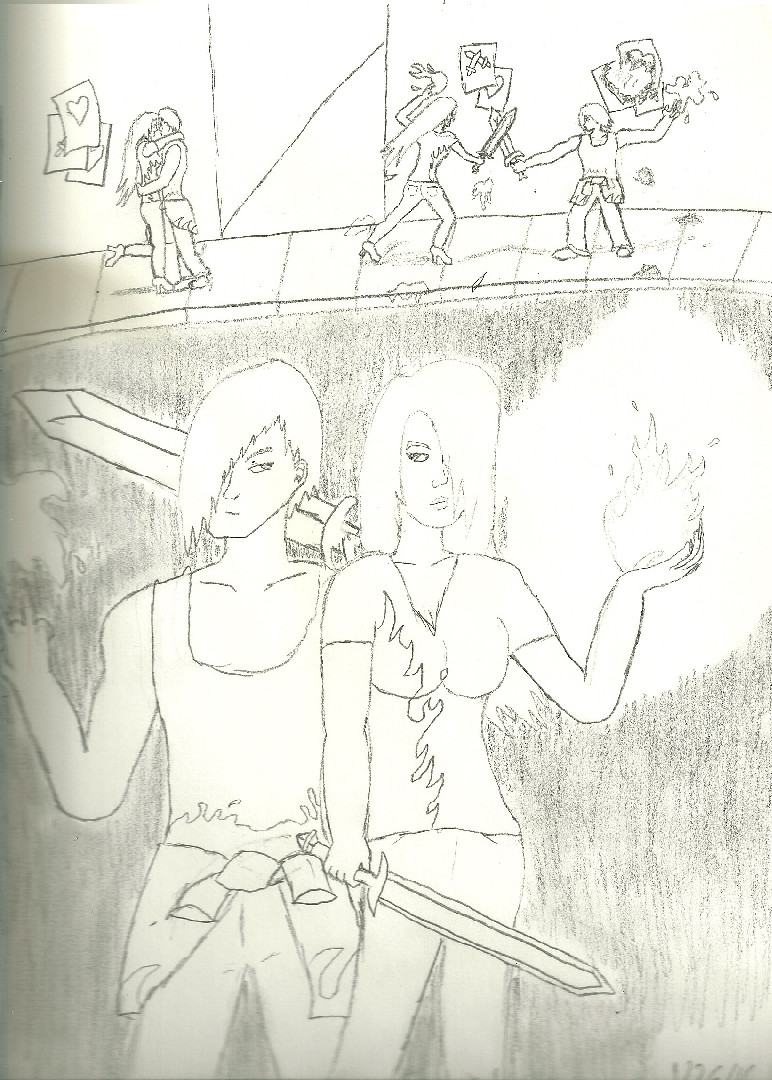 Description
"For written characters in peoms, fanfiction (original related only) short stories, and novel, full lenght stories. All must be ORIGINAL!"  Peoms... I have to laugh. 

Onto my image.  Nuri and Lili have been a long time couple of mine.  They have both a deep love and an extreme hate of each other.  They have a beautiful relationship when they get along.  And they have dazzling fights when they don't.  They both have personalized short swords.  Nuri is the guy, he's 22.  He has power over water....unfortuanatly that got cut from the left with scanning.  Lily, is the girl, also 22, has power over fire.  The top illistrates how the path they choose both has love and fighting.  They have a deep respect for each other at all times weather it's because of love or fighting skill.

The stains on the sidewalk are water and char marks.  They have fought for the last 4 years.  Both growing more skilled, it is extremely rare for them to hit each other at this point.  They intend to kill each other, but they just can't manage it.

Both Characters have a place in No Plan.

Anyone's thoughts on colouring?  I may do it for next weeks entry, maybe I'll do something else.
General Info
Comments
9
Media
Graphite pencil
Time Taken
All Night
Reference
None