Deadpool
Deadpool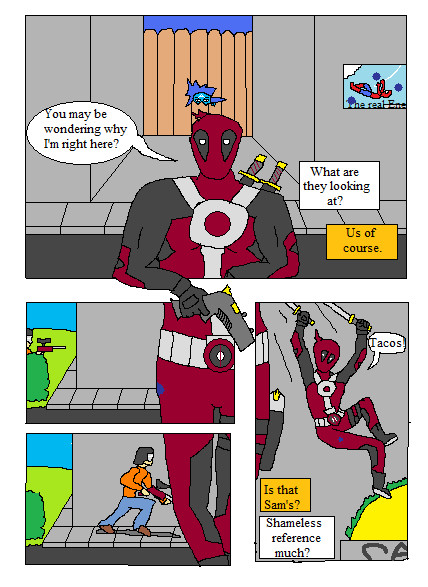 Description
With the Deadpool movie just out this weekend it seemed like a good time to put up some fanart of him.  He's a fun character and he inspires parody and references.

For those who do not know him, he chronicly talks to his audience.  Some other references I put in are Captain America, a Spiderman poster, and Sam's Tacos (which as far as I know is a reference to the Deadpool video game I played a few years back).  Deadpool also seems to have an affinity for Mexican food, Tacos and Chimichangas especially, maybe it's just because they are fun to say.

Anyway enjoy the image.
General Info
Comments
2
Media
MS Paint
Time Taken
1hr 30 minutes
Reference
A deadpool hoodie