Endless Reflection promotional sketch
Endless Reflection promotional sketch
Endless Reflection promotional sketch
by
truegamer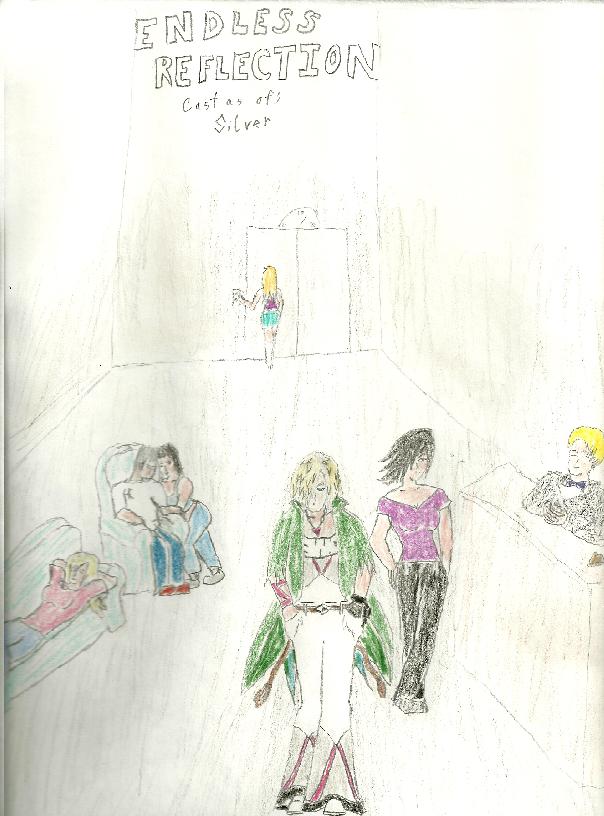 Description
I know it seems like I'm going crazy putting so much up tonight.  But I have some time.  Sping break is coming to an end and I wanted to share some more art here.  Endless Relection is a comic I've been working on for almost 5 years now.  I've almost (probably 2 or 3 chapters more) finished the second and most likely final book.  This is a promotional style sketch I did for Book 1 CH 7 Sylver.  It showed the living key cast as of that chapter.  The cast has both expanded and shrunk since then.  Fun fact every chapter of book one has a title starting with Sy... Where Book 2 every chapter starts with Re, except for Ring Leader.

Hope you enjoy seeing some of my OCs....doing what they do.

And before I forget.
Silver is in purple furthest back,
Roxy is the other woman in purple at the front desk,
Anna is the woman in pink on the couch,
Treymayne is the guy sleeping in the chair,
Reyah is the girl next to him,
Unnamed clerk (His name is Sophie, but it never comes up in the comic) behind the desk,
Sylis, the protaginist taking up the most space in the green coat.