Nuri and Lili at a Bar
Nuri and Lili at a Bar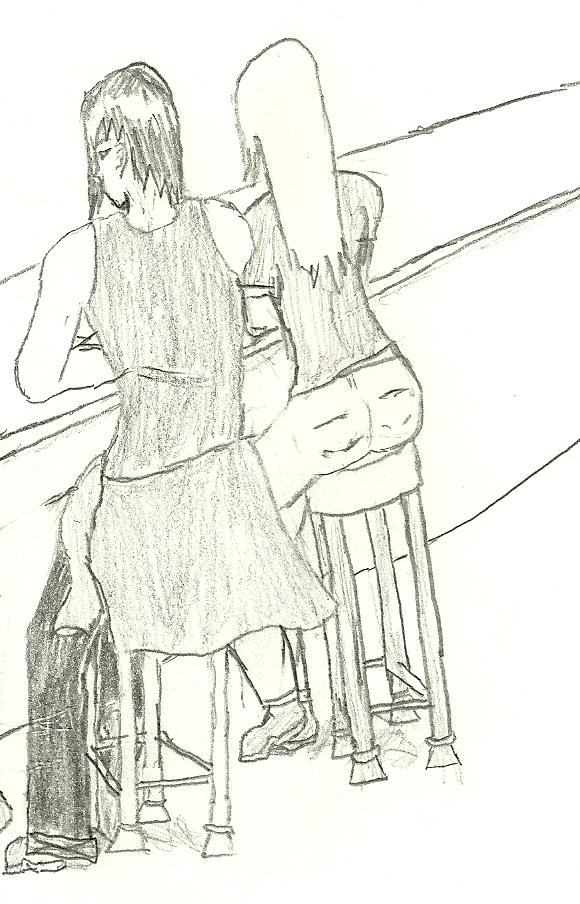 Description
This was from back in the days when I RPed online.  I was using some of my original characters as players.  Many other RPers had lacking storylines for the 'game' or their 'players' so I've given up RPing because I often had to make the majority of the content which isn't fun.  There is no point in having another player in most of the RPs I've taken part of so I have just gone on to make my own stories without the imput of others.

Anyways it's just a cute picture of Nuri and Lili together.

For those who don't know RP stands for Role Play. 

Fun Fact 1: This picture originally had a third character, who was my interpretation of another player's RP character.  I took them out to showcase my characters (and almost out of respect for the RPer)

Fun Fact 2:Endless Reflection: Book 1; CH2, references an online RP that at first seemed promising, but upon using it in my comic, I realized how uninteresting it was and literally left the other player's character on a table(probably to die) and never returned to that story arc.  CH2 was one of the shortest chapters because of this, this became a trend for book two which had a 3 page chapter(extrememly short, normally they range from 8-22).