Endless Reflection vs No Plan
Endless Reflection vs No Plan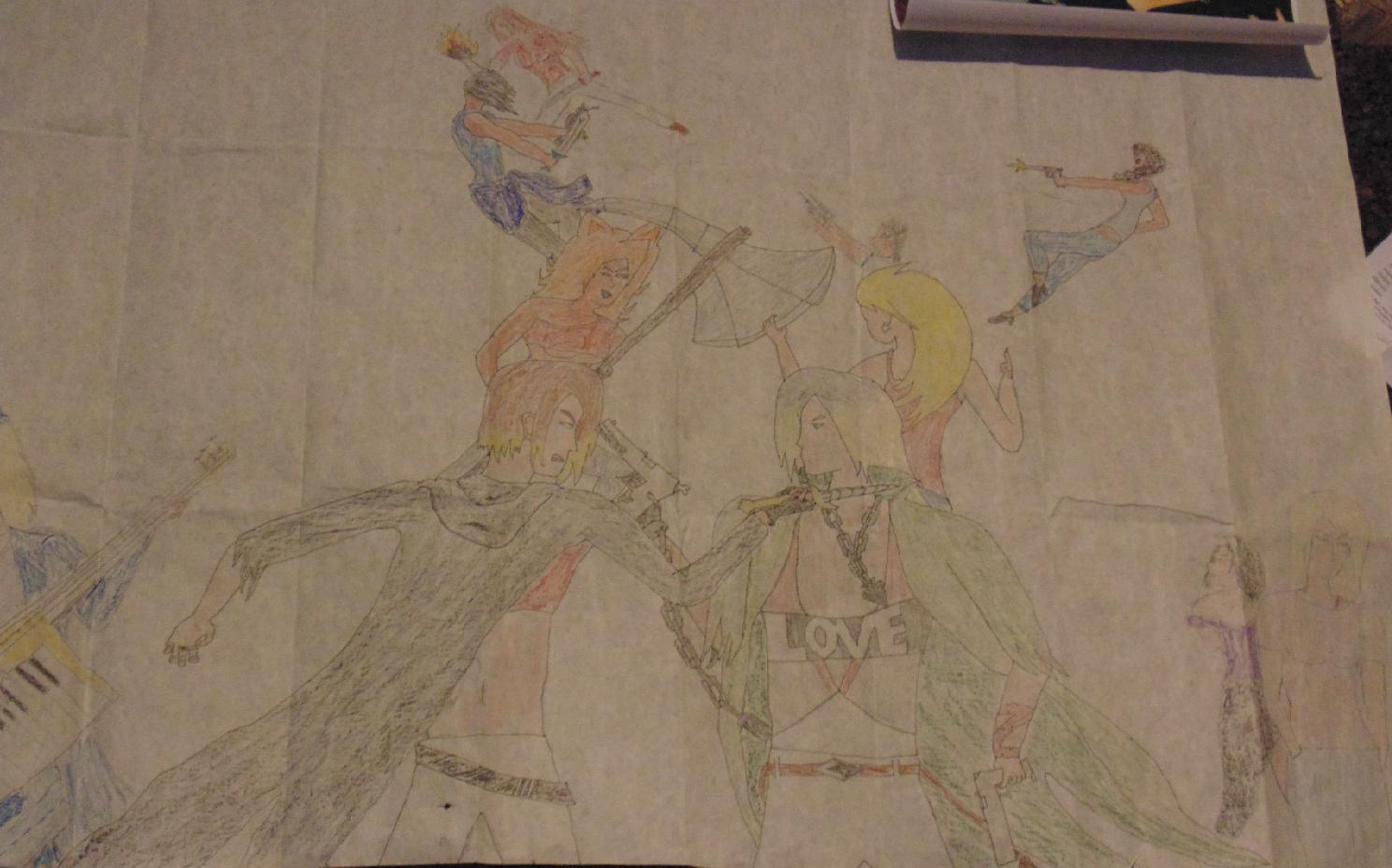 Description
I drew this a long time ago, I don't even know where it is anymore.  This was on huge paper for me 18*32 maybe....I don't know for sure.  But I found this picture on my computer and I thought you guys may enjoy seeing some of my characters in color in this massive colloge/battle.

Ok there are a lot of characters....On the left there are Characters from No Plan and on the right are from Endless Reflection.

I'm going to do this in pairings from the top down.

Lili
Nuri/Reyah
Treymayne(technicly fighting Lili)
Katrina/Silver
(Center) Roy(gun at forhead, in black)/Sylis(knife at throat, in green)
(Mostly missing) Fawn
(Far Right) Roxy(facing away)/Ana(facing toward)

Hope you enjoy.
General Info
Comments
2
Media
Colored Pencil / Crayon
Time Taken
long
Reference
ER&NP