Dante vs. Bayonetta (forsaken) animation frame
Dante vs. Bayonetta (forsaken) animation frame
Dante vs. Bayonetta (forsaken) animation frame
by
truegamer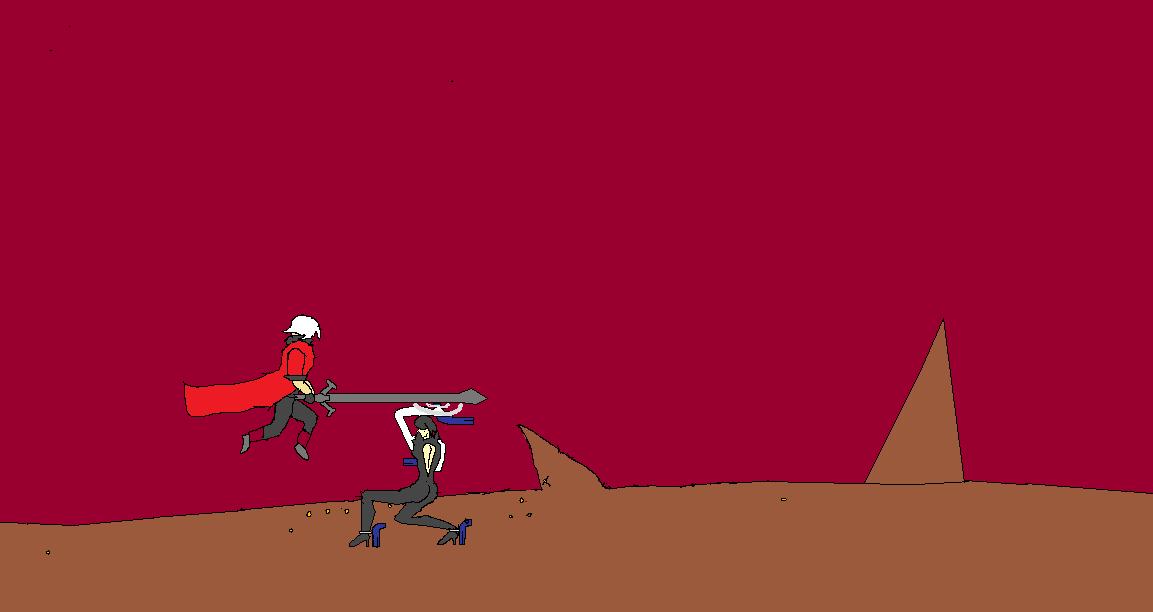 Description
This is now a scraped animation, that I never got around to finishing.  Here Dante came down with a Helm Splitter only to be blocked by Love is Blue, that is why there is a grey hit effect over part of Love is Blue, the strike already started and Dante is starting to recoil from it, this is followed by a backflip and Bayonetta pursuing for the next attack.  Changing from TIFF to JPEG put some hurt on the quality as usual.

For those who are still interesting in Dante vs Bayonetta, look it up on Youtube or ScrewAttack, the people at DeathBattle did a great job on it (The animation is 3D).  Honestly I thought they would never make it and that's why I started my own.  As a warning their videos have a lot of foul language, rude humor, and violence(for those unfirmiliar).  They do an excellent analysis of the characters and the fight is a ton of fun to watch.  I'm not saying anyone has to watch.  I'm just sharing an interest. 



I'm going to be working on Dante(DMC4) vs Dante(DmC) sometime this May, hopefully I will finish it by April.  I will also be posting multiple notes about this animation, it may be my first outside of MS Paint (for the images), let us hope I can by the actual animation program that I have been demoing for the last two years.

Anyway as always enjoy my work.  It's 3 in the morning....I should find something better to do right now, like sleep, rather than post old stuff to FAC.