Sylis and Reyah (work in progress)
Sylis and Reyah (work in progress)
Sylis and Reyah (work in progress)
by
truegamer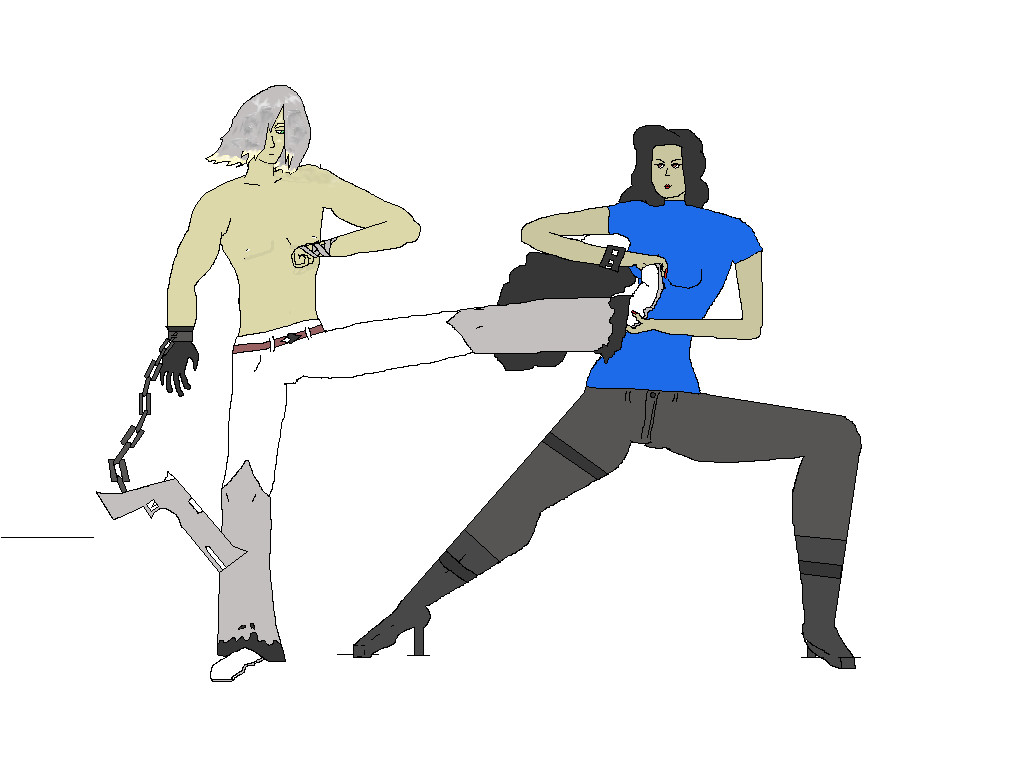 Description
I've been working on this way too long and putting it off even longer.  I wanted to at least share it.  There is a lot of stuff I want to add in still, more lighting effects, a background, more details in Reyah's hair and skin needs touching up and so on.   

The characters are Sylis and Reyah from my comic Endless Reflection, which is nearing it's end.  Sylis and Reyah have had the most drastic redesigns through the series.  They rarely saw each other for four years and upon meeting again they stuck it off and became better friends then they ever had been.  In this picture they are sparing, though it isn't a cannon event.  I thought it would be a fun way to remove the idea of gunchucks from Sylis, add in another key character to my archive here on FAC and show off what I've learned with GIMP.  Oh yeah this was done in GIMP.

I will finish this one day.  I just wanted to see how it was recieved as it is.
General Info
Comments
3
Media
Other digital art
Time Taken
too much
Reference
none