Dante the Demon Killer (pen)
Dante the Demon Killer (pen)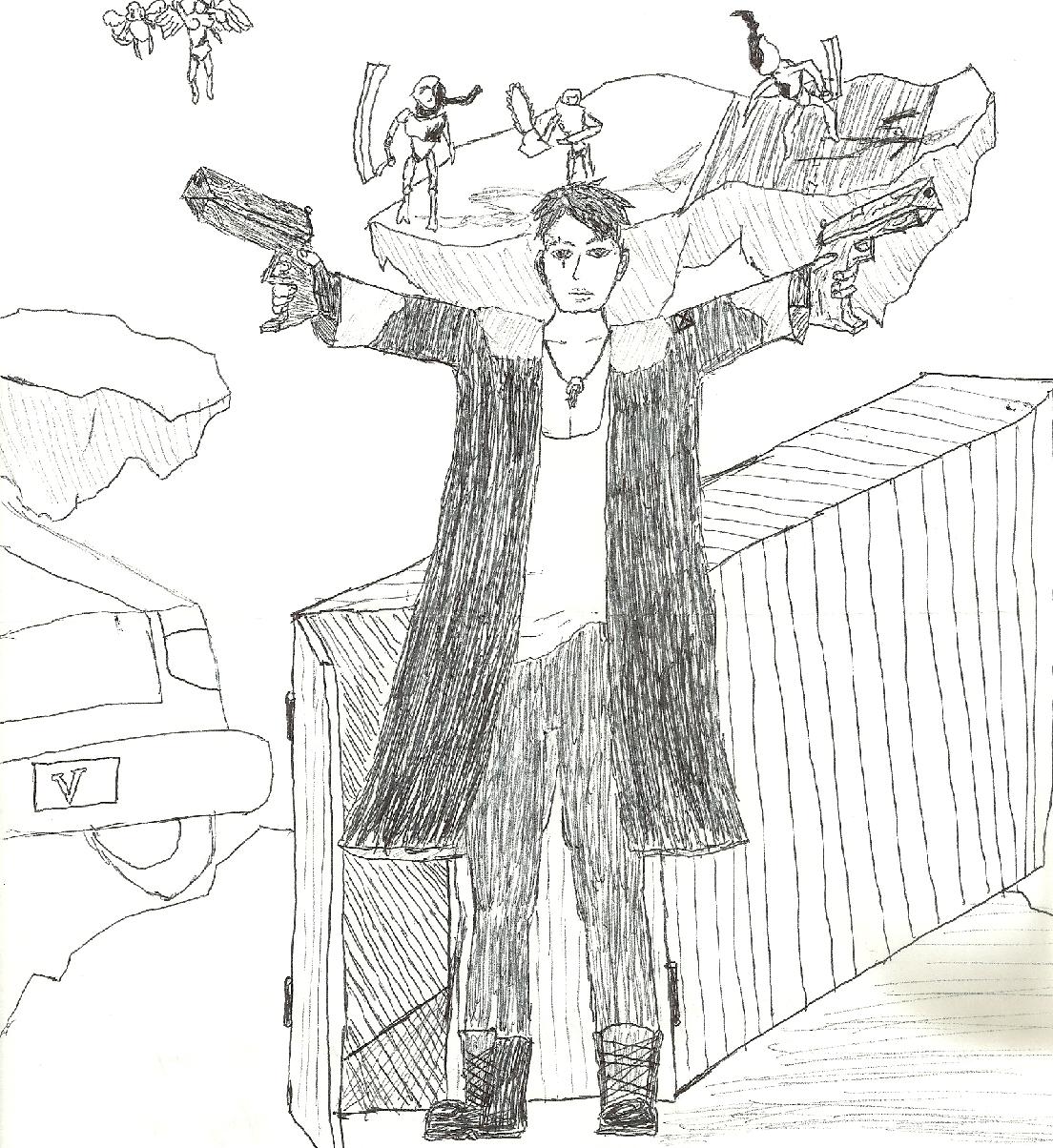 Description
I had a little time, a piece of paper, and found myself a pen.  In that little bit of time I drew the guns the upper body and the coat.  But knowing what I was planning I had to come back to it and finish it.  Thing is,  I'm not a big fan of drawing in pen or drawing backgrounds or cars, or most things I tryed to avoid having in this picture despite drawing them.  The biggest problem being the car, everything else I can live with.

I far prefer drawing by hand rather than on a computer.  This was especially fun because it was the first time I drew this character full body by hand.

I had a lot of fun drawing this one it was a nice quick sketch, as always enjoy.