Notes for Page 1
Notes for Page 1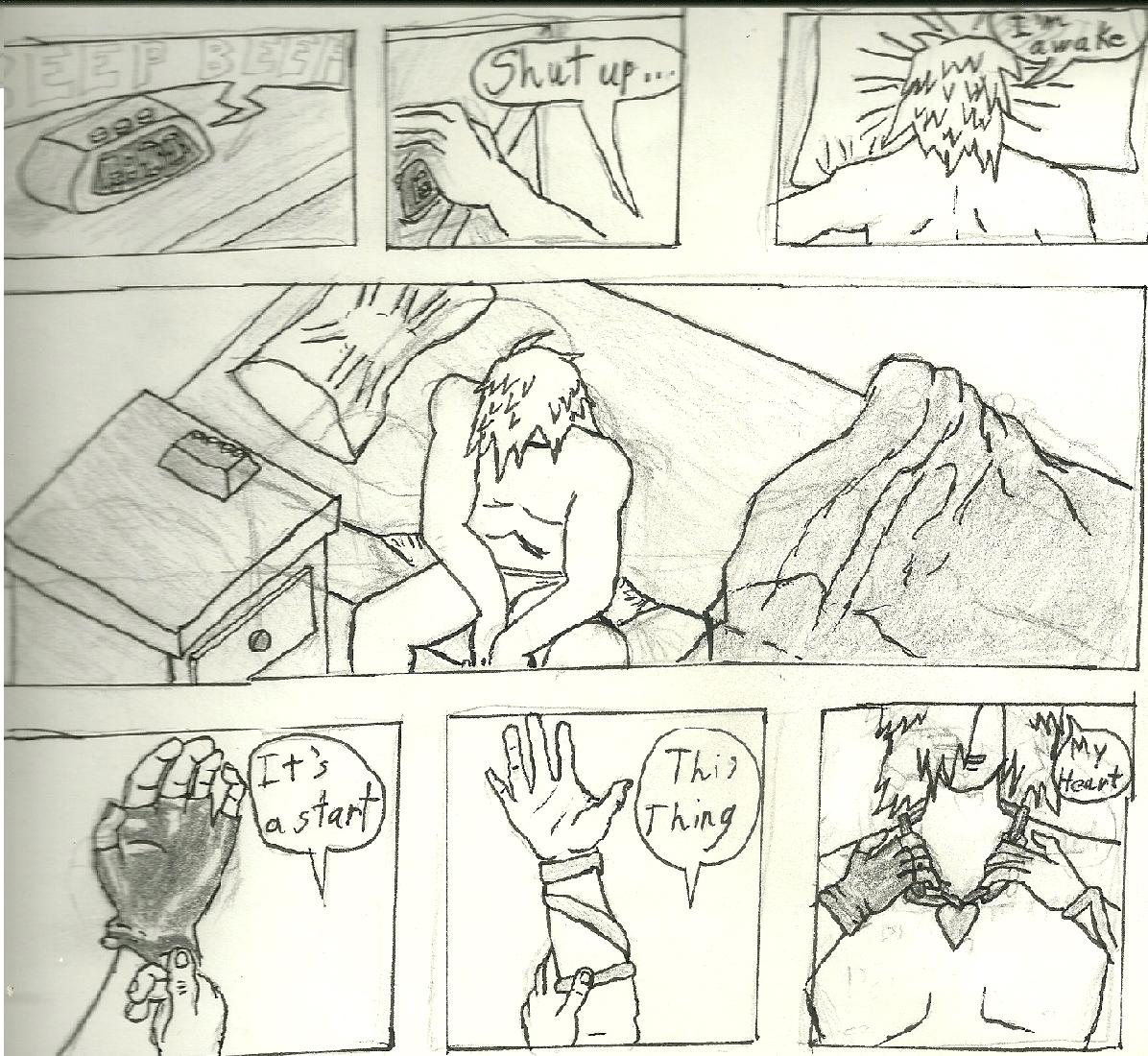 Description
This is a revision of the first page of Chapter 1.  You can find a poorly edit in paint version of this here on FAC too.  It is called "Endless Reflection CH1 in the works."  I never continued with any of the paint editing, it just looked too bad.  
I you compare the two you will notice there are many less captions.  This will make all the details much clearer hopefully.  I only rated the nudity due to the character being in his underwear, but I figured it to be appropriate.  

Thanks for any interest that there still is in this series and it's characters.
General Info
Comments
0
Media
Ink or markers
Time Taken
Reference