This Adventure with You (redraw)
This Adventure with You (redraw)
This Adventure with You (redraw)
by
truegamer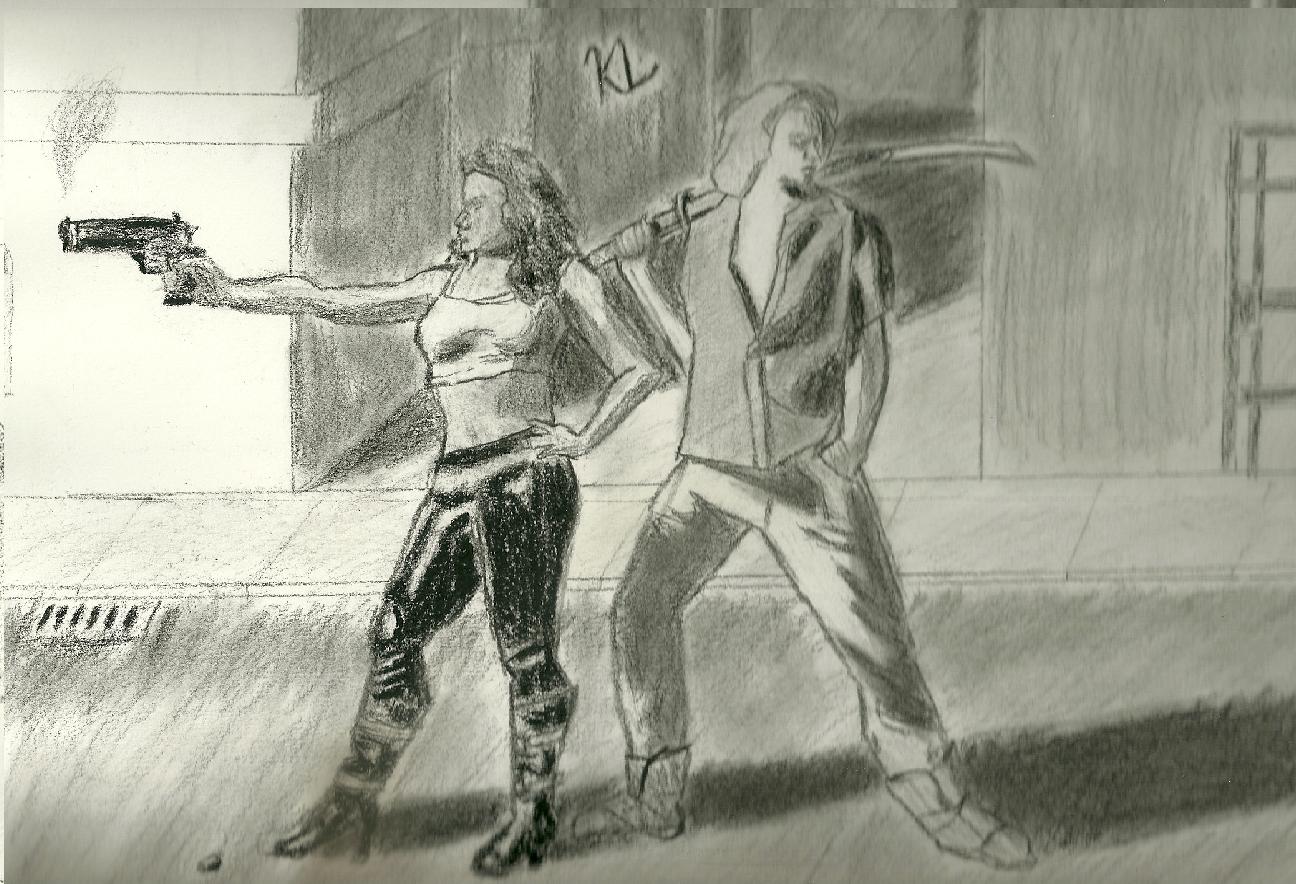 Description
I drew this almost two years after the original (now 2017) and I'm really happy with the outcome.  The original is in my gallery as my previous picture.
 I have finally learned the value of using reference photos.  On that note I'm really happy with this composite drawing, I used three different references and it turned out pretty well.  It still kinda sits at the two-value statement level.  I've come to like the high intensity of the two value statement and the style that comes with it, I should still work on my form shadows so my drawings read as more realistic.  The title I used was actually to an even older drawing I did.  

I still intend to finish the ER:Generations series and I'd like to post my life size drawing of Sylis' model.  It's actually much larger than life size, I'll try and put dimensions on it when I finally get around to it.