No Plan Roy&Katrina
No Plan Roy&Katrina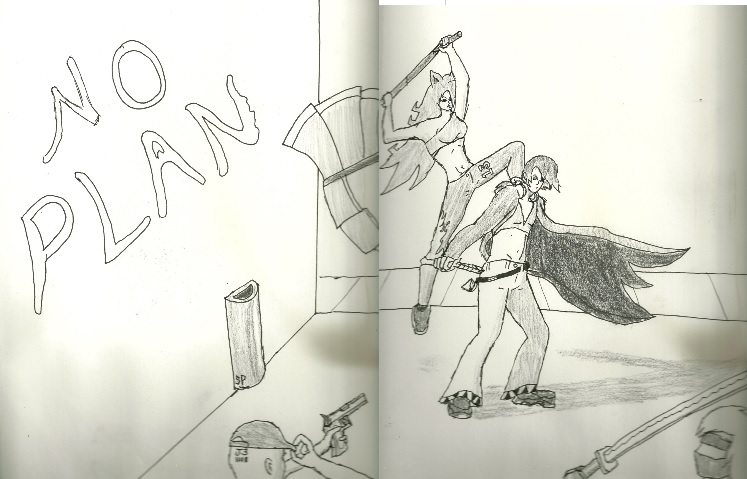 Description
I wish I could have made this look a bit better but I had it as a two page and I couldn't get the middle to scan well.  Roy and Katrina are one of the sets of main characters in No Plan, this was originally going to be a simple one page redraw of an old cover I did, but I needed more space (if I learned anything it was measure more).  I don't think I have info on these two yet so...
Roy:
Age:23
Hair: Brown with blonde
Eyes: Blue
Gender: Male
Height: 5'11"
Fun Fact: I originally designed this character 9 years ago, this is his second design, his younger design is for when he is 17/18.
Katrina:
Age:24 (I change her age frequently, not sure this is in my current cannon)
Hair: Red
Eyes: Brown
Gender: Female
Height: 6'
Fun Fact: Katrina has been the subject of a bunch of art memes I've done, but since they are all so lengthy (and my obvious scanning issues) I haven't uploaded them.  But all of the random stuff she has done has remained cannon to my No Plan thus far.