Penelope Pitstop vs Silver Design
Penelope Pitstop vs Silver Design
Penelope Pitstop vs Silver Design
by
truegamer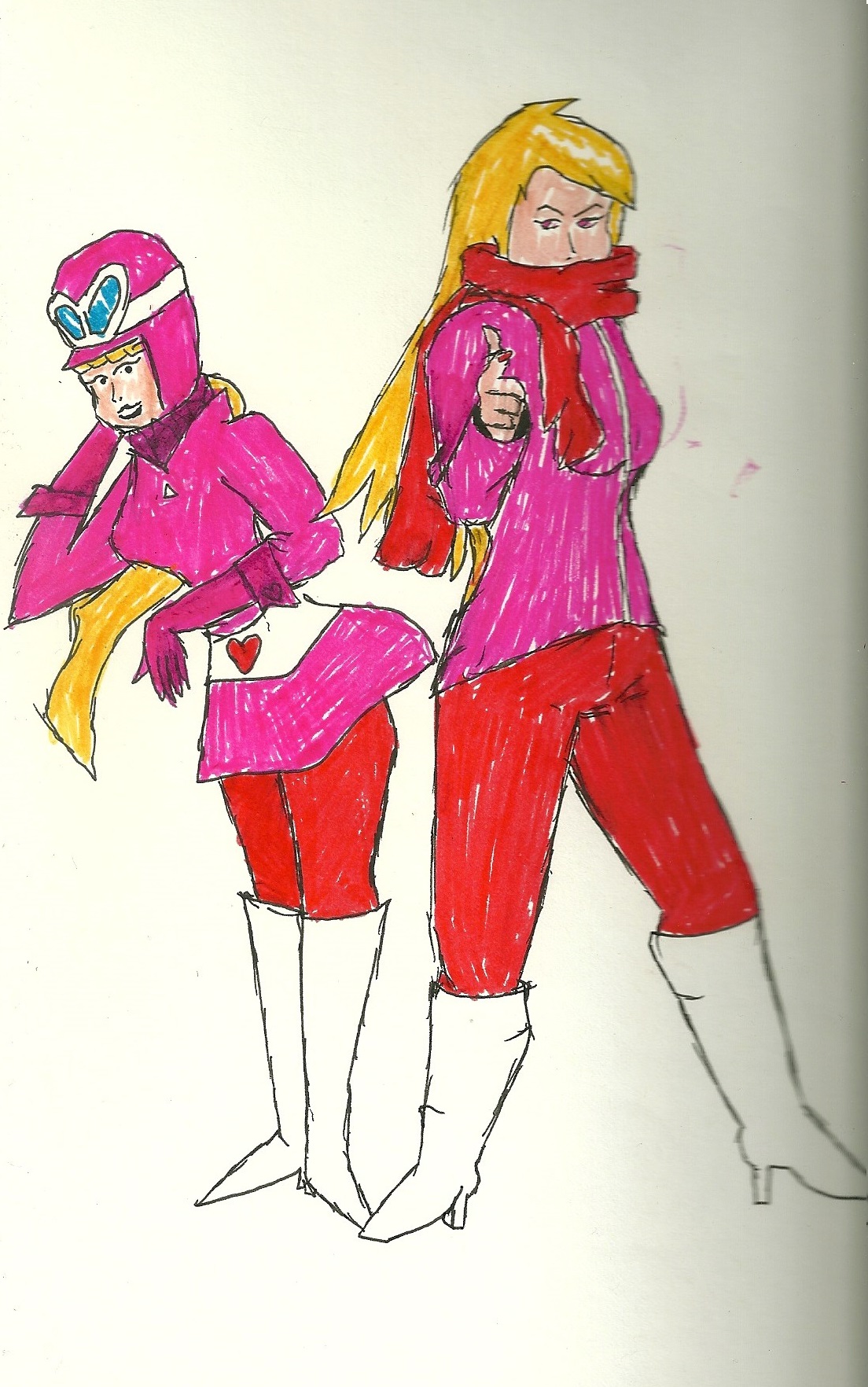 Description
Falconlobo made a good point about how similar these two characters were so I thought I'd put them next to each other for a side by side comparison.  So here we go.

Similarities:
Color Scheme, Hair Length, Knee High Gogo Boots

Differences:
Eye color (Black vs Pink), Headwear, Jacket length, Belt, Curly vs Straight Hair, Gloves, Scarf (Classic Penelope has no scarf, Peril's Penelope has a shorter scarf)

I kinda wish I knew the cannon height of Penelope Pitstop so she'd be accurate to Silver's 5'10".  Silver looks much to large to me here, the proportions make me feel like Penelope should be far in the background....