Masochist
Masochist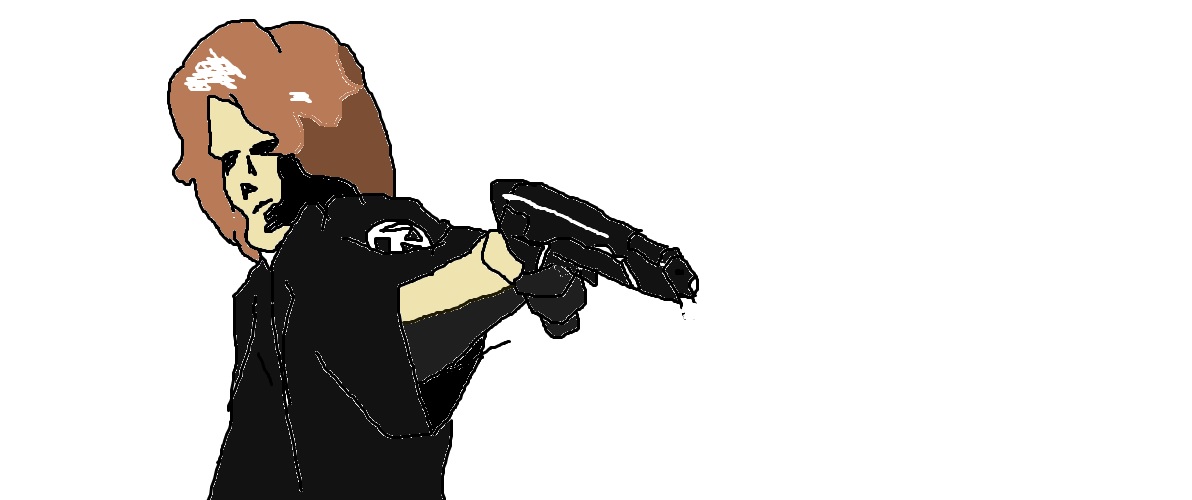 Description
This was a quick sketch on paint.  Thought I'd put something up here on FAC.  Reference is a profile picture.  For something I did in paint in 20 minutes I'm quite proud.  I've started to really like 2-value statements as my standard because the intesity it offers.

 Things have been so hectic in my life lately that I have had trouble bringing myself to draw.  After a brief bout with severe depression things are getting better again but my emotions are very messy as a result of the sadness followed by joy.   Everything I thought I knew has been betrayed so it becomes hard to believe anything anymore.  I never believed in much.  The one person I trusted betrayed me and put perspective in my life.  There is no reason to trust anyone at all.  No one deserve faith or trust unless it is yourself. 
Everyone goes through tough times but that is no reason to hurt those you love.  For the longest time I refused to let people get close to me for fear of being hurt.  I was far from ignorant making such a choice.  I let myself love one person and learned it was a mistake.  I'm lucky to still have a very supportive family and my life is still really good.  My long time partner is even working to repent for what she has done and is willing to work on rebuilding our relationship.

I just needed to rant somewhere.
General Info
| | | | |
| --- | --- | --- | --- |
| Ratings | | Comments | 0 |
| Category | Real People » Men | Media | MS Paint |
| Date Submitted | | Time Taken | |
| Views | 65 | Reference | |
| Favorites... | 0 | Keywords | |
| Vote Score | 0 | License | Berne Convention |