Dante doing Capoeira with Christie (Tekken)
Dante doing Capoeira with Christie (Tekken)
Dante doing Capoeira with Christie (Tekken)
by
truegamer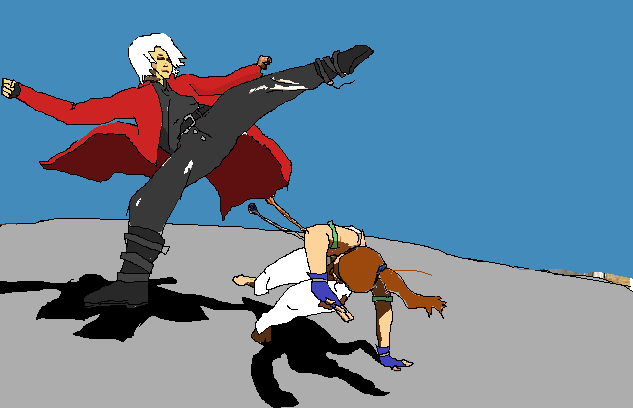 Description
I'm going to regret sharing the JPEG, but xcf files don't work here.  (I need to learn all the files that are uploadable... I think TIFF is that's a lot better.... ) 

I spent a most of my night on this one it doesn't seem that close to done but I'm happy with it's current turnout.

I thought this would be a fun crossover for whatever reason.  I still need to spend more time on Christie but a lot of it I can get away with because the pose hides so much.