--Lai--
--Lai--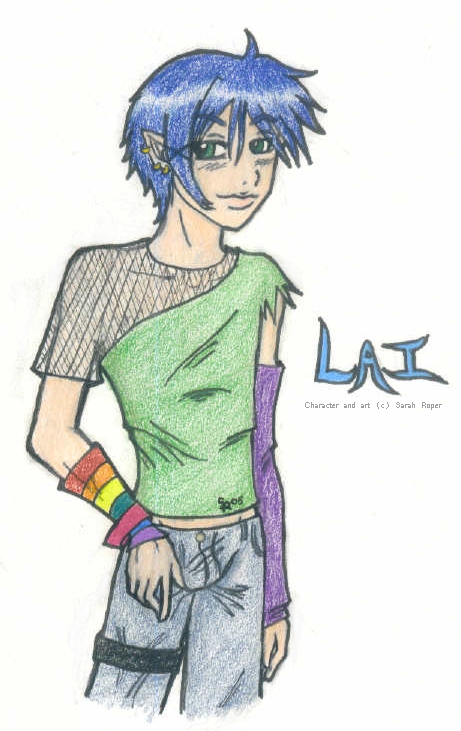 Description
Drew this for a contest a club I'm in at DA was having. I didn't win..which kinda upset me, because mine was the only one colored, and the pic that won was only a headshot and it was uncolored. The contest had to do with drawing an original character in an outfit..=/ Oh well. The pic that won was very well done...it still irked me a bit though.<br />
<br />
Anyway, this guy's name is Lai, and I guess he's either in a [punk or rock] band, or is a raver or something. O_o;<br />
<br />
My scanner hates me and put a blue line through the pic. T_T<br />
<br />
Comments are appreciated. :D<br />
<br />
<br />
Character and art (c) Sarah Roper<br />
Do not use, distribute, or copy without direct written permission from me.
General Info
Comments
4
Media
Unspecified
Time Taken
Reference