FFVIII - Squall and Laguna
FFVIII - Squall and Laguna
FFVIII - Squall and Laguna
by
tusense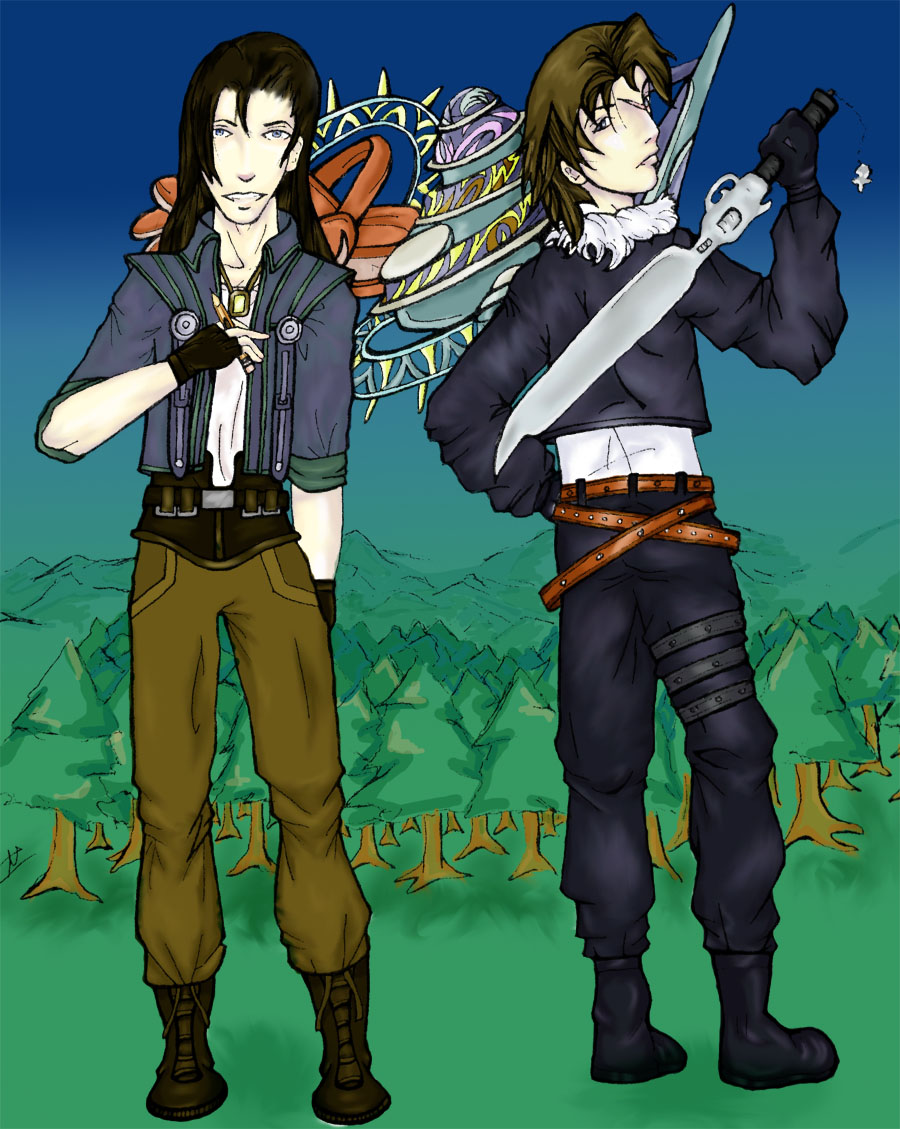 Description
Squall and Laguna from FFVIII. It is a submission for a contest on deviant art. The prompt specified that they should be drawn in their roles as father and son. For whatever reason, the first thing I thought of was that they were both sort of dragged reluctantly into wars.

Those things in the background are gardens - Galbadia (red) and Balamb (blue). I couldn't find reference pictures so they're sorta crummy.

Drawn in pen.
Colored in PS.

Squall and Laguna belong to Squaresoft, not me.
General Info
Comments
1
Media
Digital drawing or painting
Time Taken
the better part of a day
Reference
various pictures