Nurse Tani: Vengeance
Nurse Tani: Vengeance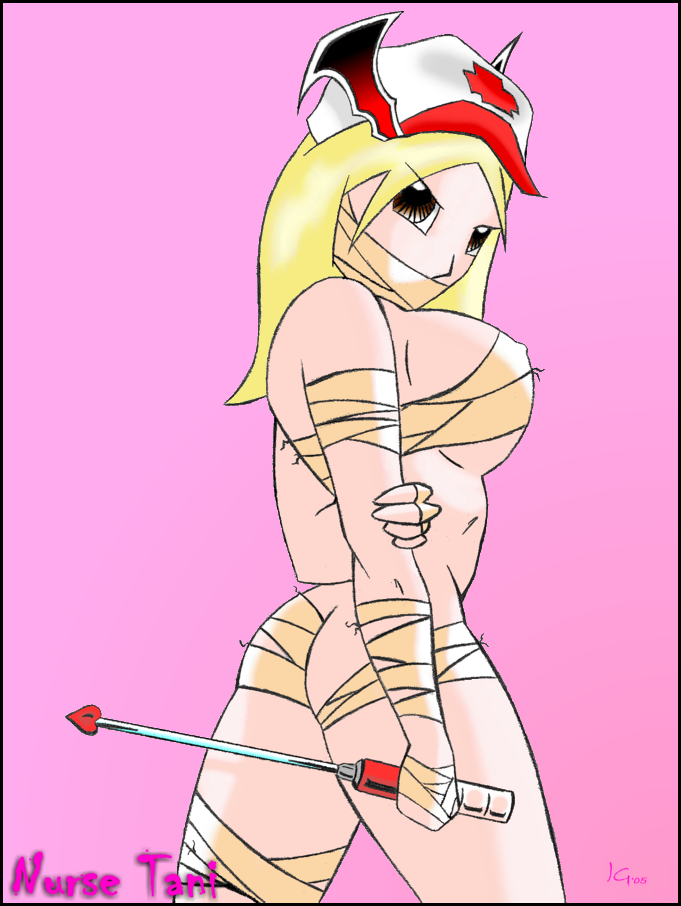 Description
In a dangerous attempt to capture their obssession, an army of fanboys corraled Teddy and her sidekick, Nurse Tani, in a dark ally on a dark night. In the scuffle, the crazed group of mad fanboys toppled, not just themselves, but Teddy and the Nurse aswell.<br />
<br />
Awakening with a splitting headache the next morning, Nurse Tani still finds herself in the same dark ally. Discovering how badly bruised she had become from the attack, she realised that those annoying fanboys had taken Teddy, along with her entire nurse outfit! leaving only her head gear and many bruises.<br />
<br />
Nurse Tani knows what she must do next. She finds her ambulancemobile, inside, she searches for her first-aid kit. Upon finding it, she uses the bandages to cover her bruises. She grabs her super syringe, and with a determined look in her eyes, she plans out the journey ahead of her.<br />
<br />
Now, it is up to her, she is the only one who can save Teddy from the clutches of the mindless fanboys. Her campaign for justice is just begining, and she will be noones sidekick during this mission. There's only one chance... "Hang on, Teddy" she says, while grasping her syringe. "I'm coming to save you..."
General Info
Comments
4
Media
Unspecified
Time Taken
Reference