Madam of Shadows
Madam of Shadows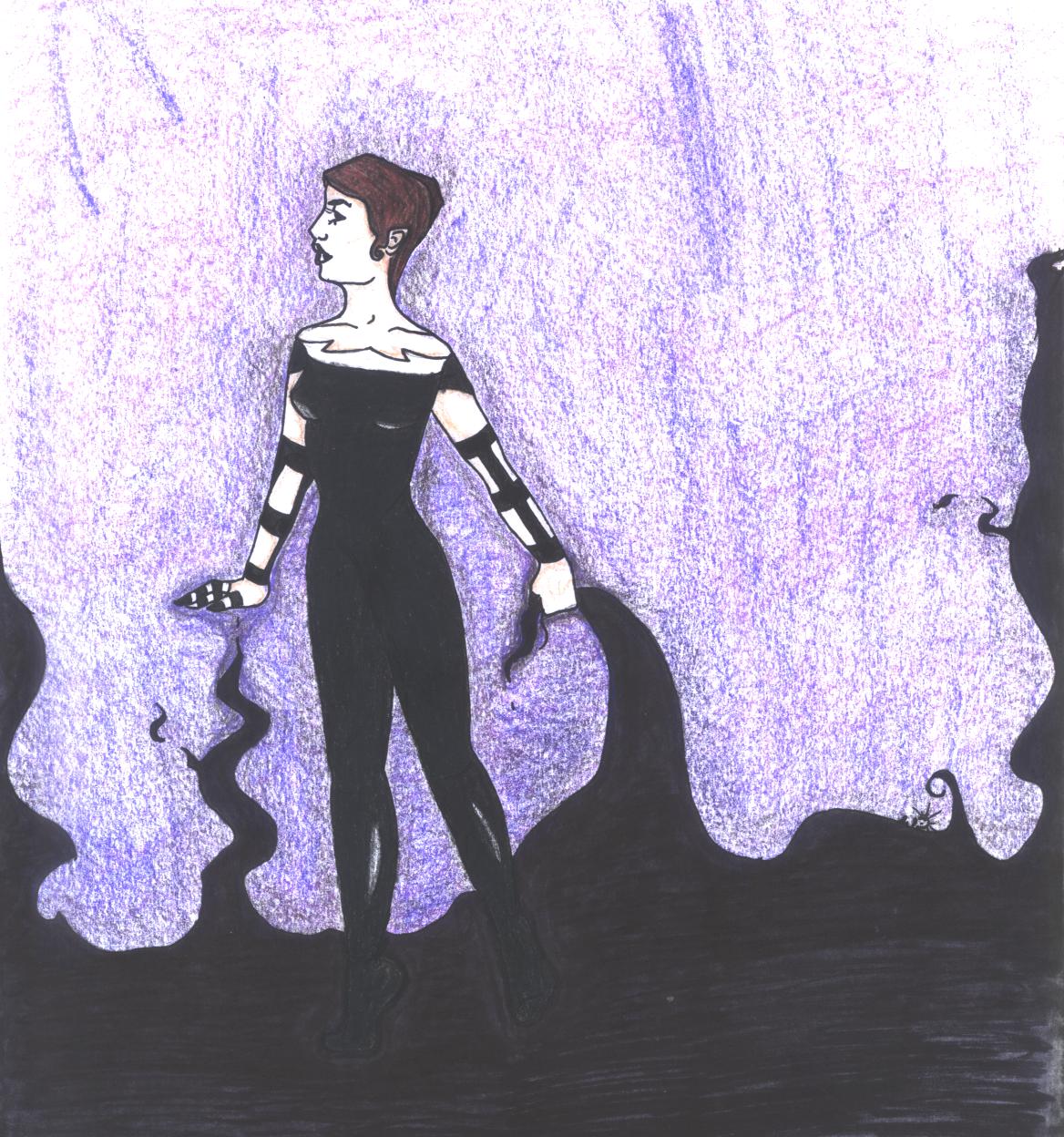 Description
This was for a Super Hero contest that I entered on the Forums. The deadline is December 31st so I'm cuttin' it pretty close!

Anyways...this is my super hero chick. She is part vampire part witch (her parents were kinky like that). She has a slight sensitivity to light and can control the shadows, making them hide her from enemies and to even attack others. She is a good guy! Lol. When she's not fighting crime she is a librarian and also works in book conservation. A great job that keeps her out of the sunlight most of the day.

Her outfit is a one piece black suit and she has tattoos on her arms, lips, and fingers that show up only when she needs them (the mage side of her!) So yeah, the black bands on her arms help her call forth the shadows(a vampire gift), the stripes on her fingers allow her to climb walls, the the stripes on her lips just looked cool!

Hope you enjoy! Please leave a comment!
General Info
Comments
0
Media
Time Taken
2 weeks
Reference
none