Kaze - 19
Kaze - 19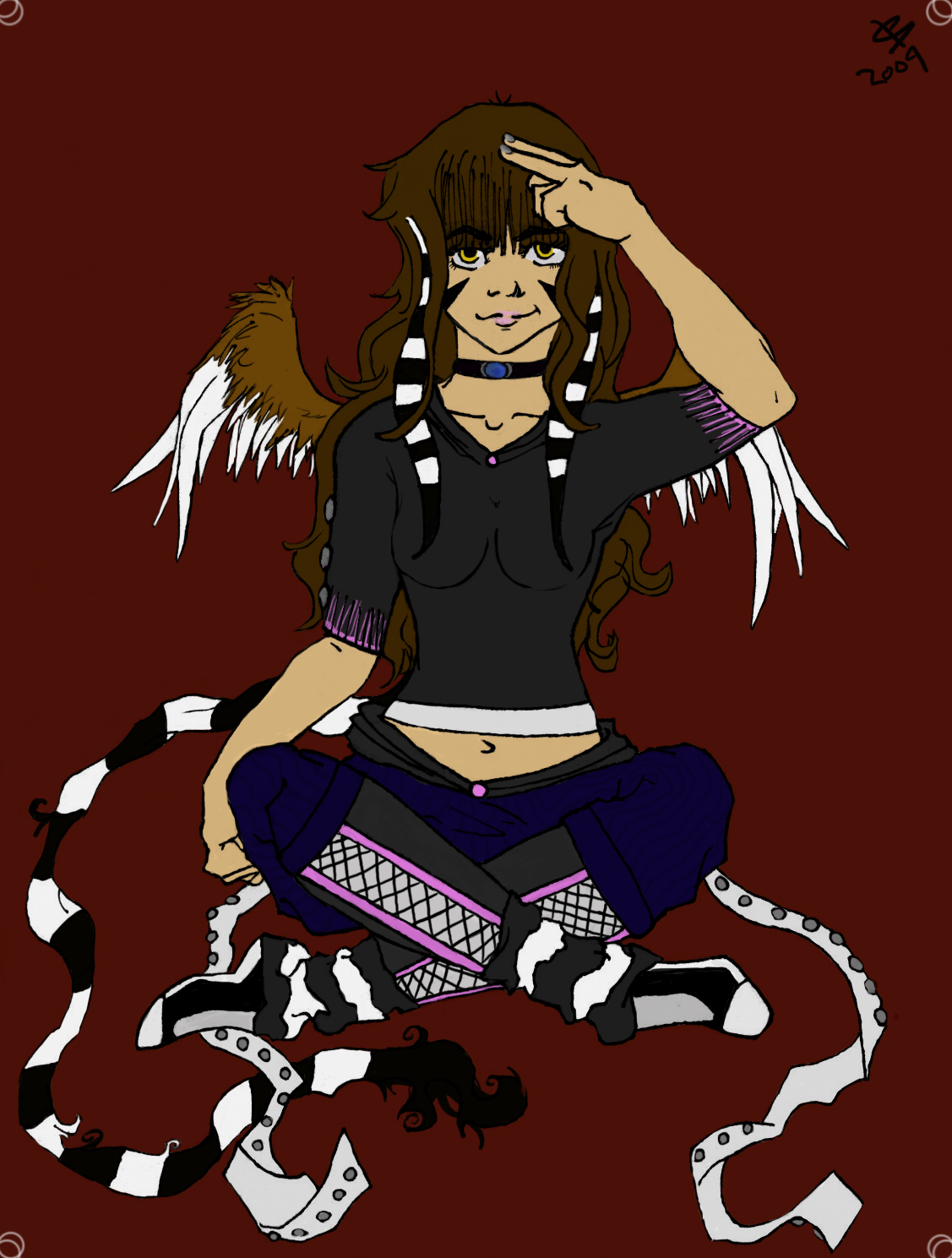 Description
I'm doing a serise, all the wingy charactures I have that are in that story I will draw. I've already drawn one other, Ryan, I'd give you the link to it but my computer is being slow.


Anyway, Kaze is based of me of (if I were that thin and with wings). As kids me and some friends made ourselves as SUPAR HERROOOSSS! ... My element is/was wind, the story orginally starts out as my characuter being 12 years old, then it switchs to 15 then ends with 19. I'm still in debate if I should draw the middle age becuase of a number of reasons... Hm.

Anyway! As I've said, I worked on this with a few firends. I don't really know what I will do when I draw them as 19+ becasue some of them never designed what they'd look like. >__> I think I'm just doing to design something myself and hope to god that they accept it. Acctually, that sounds like fun.

The guys wont be drawn younger becasue they weren't in the stroy at that time.
General Info
Comments
4
Media
Other digital art
Time Taken
2 days
Reference