smoke shadows
smoke shadows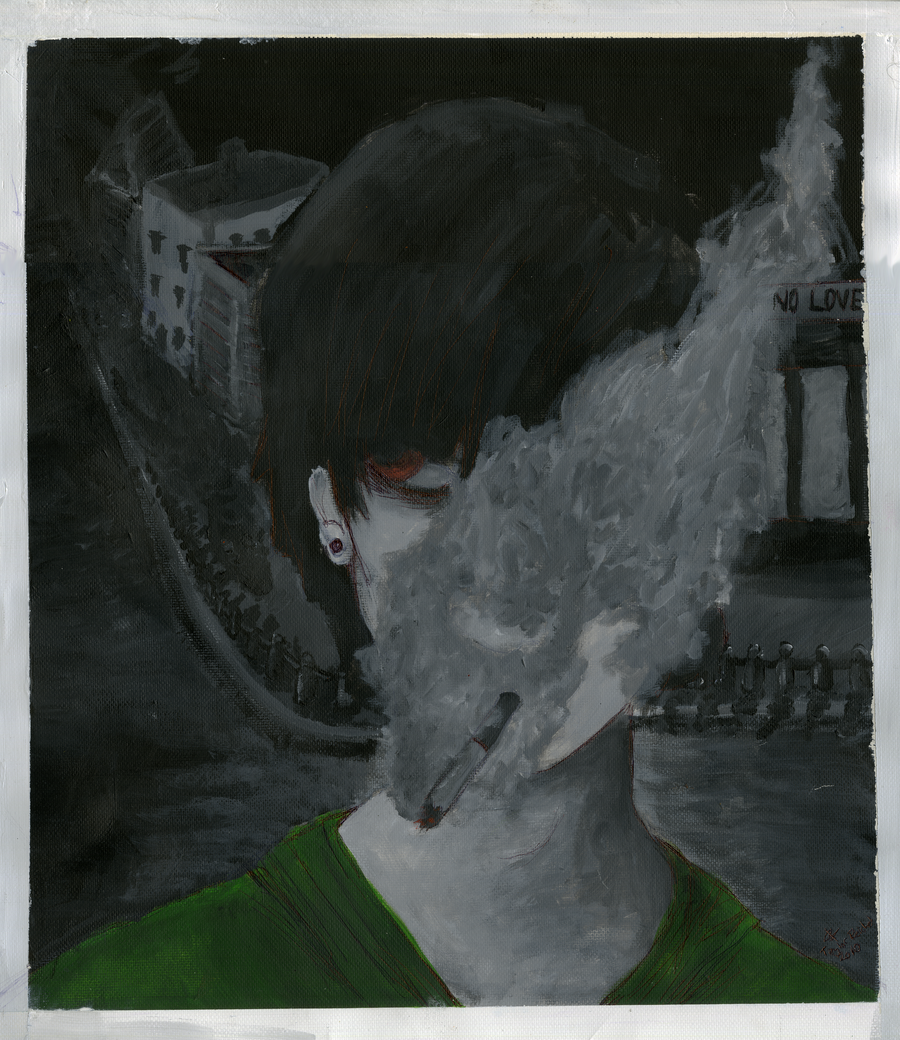 Description
"He's smoking a cig made out of dried diesel fuel."

Super emo look'n picture. Looks like Murdoc from Gorillaz to me.

Weird obsession with a face being obscured by smoke. Can't really see it in the photo, but behind him is a shadow of a man.

Acrylic on canvas paper with a few cheap pen marks here or there...