playing on the beach
playing on the beach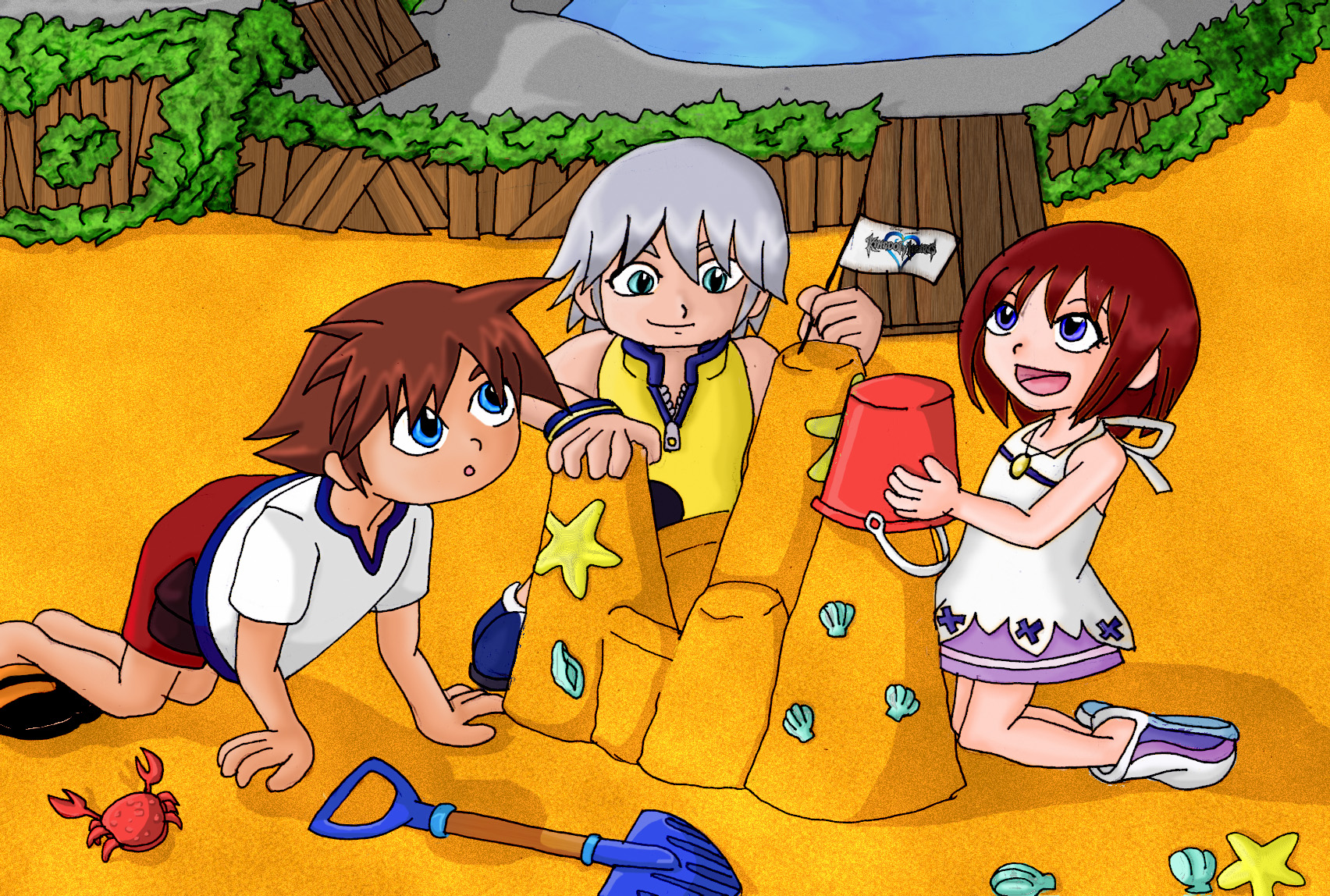 Description
i started to work on this a while back but then forgot all about. i thought i might as finish it.
i like how it came out but i really need to work on my perspective drawing since i made the background face forward way too much and i also i think it would have been better if it was a bit larger. (i hate backgrounds i candraw them to save my life)
anyway alwys wanted to draw sora Kairi and Riku as chibis on destiny island i just could never get it right. no clue what sora is doing i say he is ether looking at kairi or riku i drew him in last and i couldn't think of what he could be doing to help build the sand castle.