KadajxAerith Doujinshi
KadajxAerith Doujinshi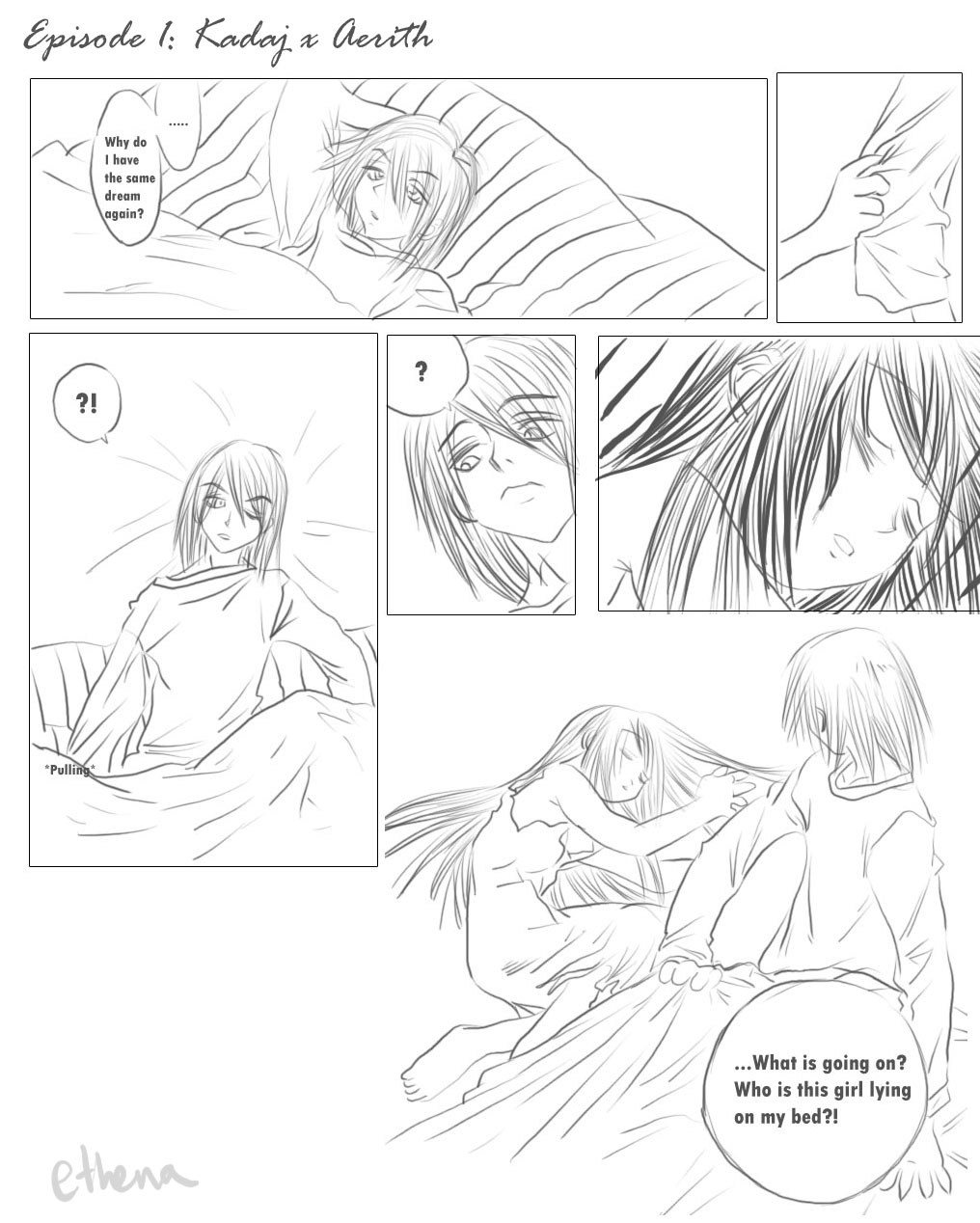 Description
This is a KadajxAerith fancomic. (If you don't like this pairing, just don't read it.)

Synopsis:
Kadaj had been having recurring dreams of a certain girl with beautiful green eyes. His world was turned upside down when that very girl of his dream appeared in his world! What could this mean?

PS: Ethena is my username in dA.