Marceline
Marceline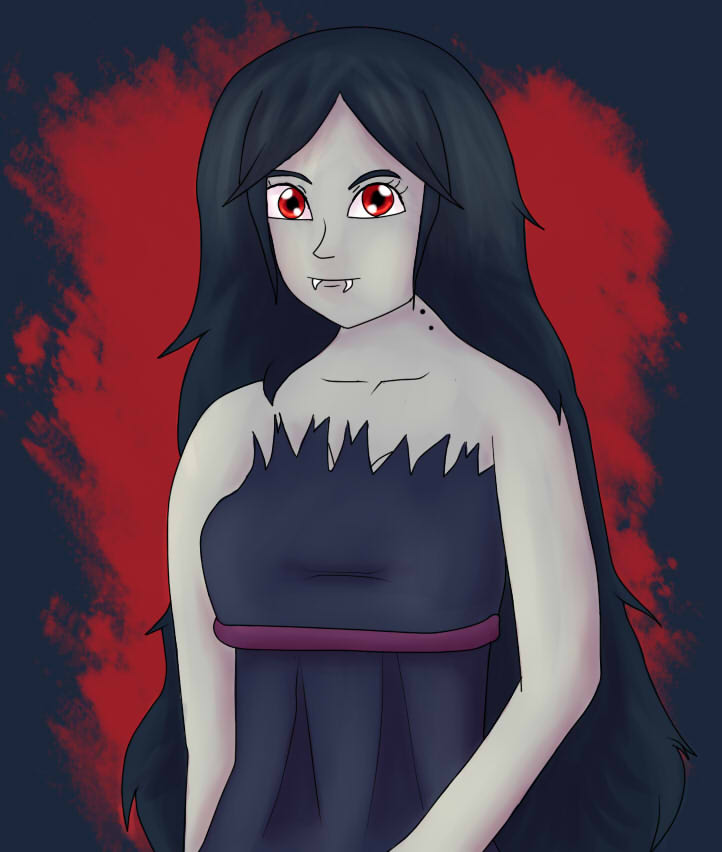 Description
Yay!! A picture of Marce :D
Yeah, felt like drawing her. It's a character of
Sarah's
I believe. She is using her in an rp she and I do in the PM system here. Anyways, the picture is for her.
I drew this picture as a way to apologize for upsetting her earlier. I didn't mean too,  I was just having fun and was no way intending it to seem like anything but me having fun. I didn't mean to drag it out longer than it should have and I am sorry Sarah. I hope you can forgive me D:
I changed up how I color, like the hair for example. I did it differently that I normally do. I am also sorry if Marce looks...weird LOL
Um, I used a blood brush for the red part of the background. However, it doesn't look so much like blood. Is a mature rating still needed?
EDIT: Marceline is from Adventure Time!! :D
General Info
Comments
6
Media
Other digital art
Time Taken
Reference