What About Mother?
What About Mother?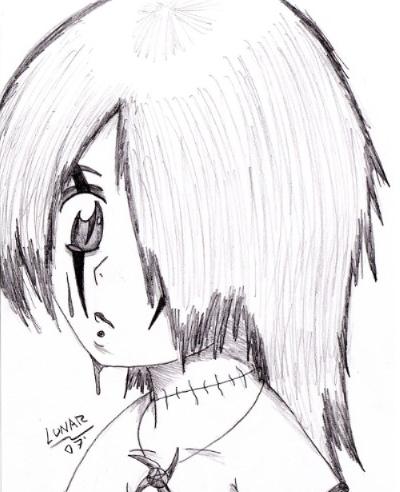 Description
Unknown: ~Sniffles, looking at pictures of Lunar, with tears of blood falling down its face~ ...Mommy...

Dr. Psycho: Young one...I need to tell you something about your mother.

Unknown: ~Looks back~ What about mother?

Dr. Psycho: She didn't die in the war like what you have been told to believe. She died because she committed suicide.

Unknown: But...Then how...?

Dr: Psycho: We don't know how you came into this world. That's something that can't be explained. Here, I have something for you. ~Gives her a journal and Death Note~

Unknown: Thank you, Psycho.




Yes...Thats how it came to be...Now I am more excited when I think about its actions when it reads WHY its mother truly committed suicide. Dun dun dun! Oh ya when it was young it wore the same clothing but its hair went down to the middle of its back.
General Info
Comments
4
Media
Graphite pencil
Time Taken
45 min
Reference