We Are The Same
We Are The Same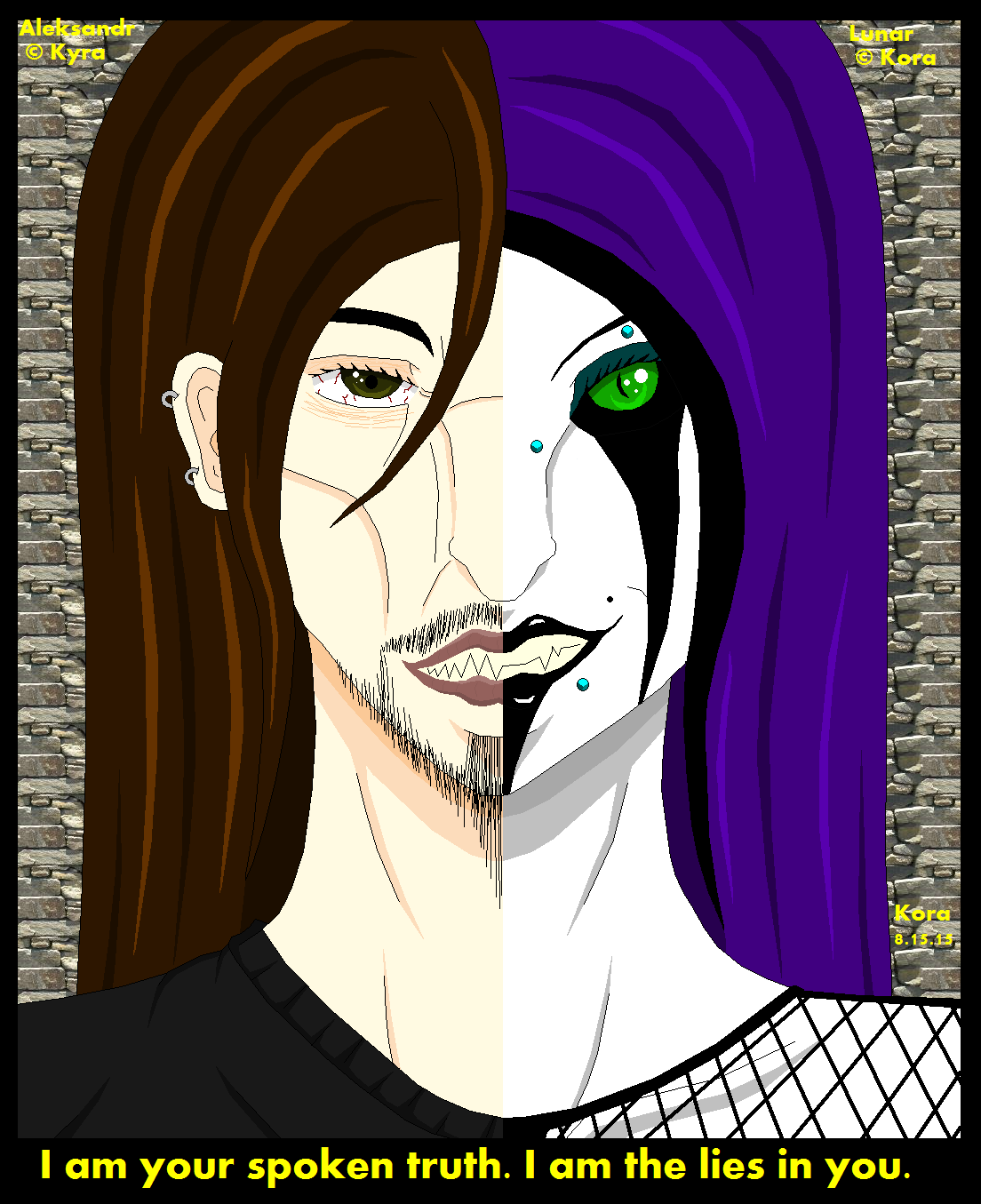 Description
So...Lunar and I have been talking and discussing and then she made major points at how...close her and Alek are and it was like...WHOA!
Let me point some out...
1. As a kid, Alek was beaten and abused by his Father.
As a kid, Lunar was beaten and sexually abused by her Father and Brothers.
2. The only way they escaped their past was...Alek moved out, and Lunar killed her Family.
3. When Lunar died and reborn as a Darkling, she moved to Russia, hence their now Russian heritage.
4. Both became "criminals", Alek became a Drug Lord, Lunar became the Godmother to a Mafia. 
5. Both had kids that they beat and abused.
Anyways, I hope you like it Kyra!!! <3
Lyrics on the picture 
©
 I Am by Godsmack