Xavier .:Where'd We Go Wrong:.
Xavier .:Where'd We Go Wrong:.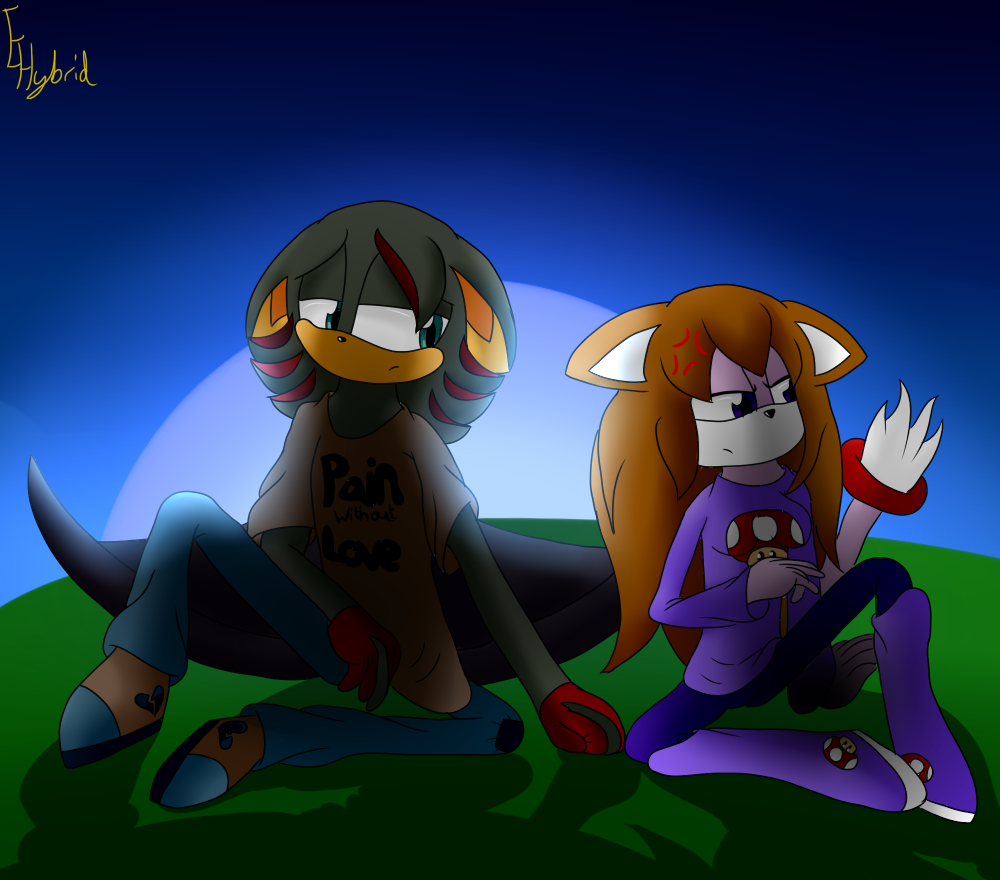 Description
So I was thinking of how great my life was before secondary school when I thought of my ex best friend. The two of us got into a fight and I still don't know how it started. But, I still miss you, where-ever you are. I never wanted to stop being friends with you...... I was just in a bad state of mind then with my anger issues, which have now resolved. I'm sorry I hit you before. I'm sorry for everything.....
    I just want to see you again...................................
Also, I've redesigned mine and his personas (and rule 63). I'm Xavier and he's Angie. I based Xavier a bit more on me with his baggy shirt with 'Pain without Love' written on; lyrics to the first Three Days Grace song I ever listened to. The shoes with the broken hearts show how I am scared of love in some form because of my fragile heart.
    Angie's got more of a Mario themed outfit with the mushrooms as I knew he loved Nintendo more than I ever did.