Rouge .:Hi Shadow....:.
Rouge .:Hi Shadow....:.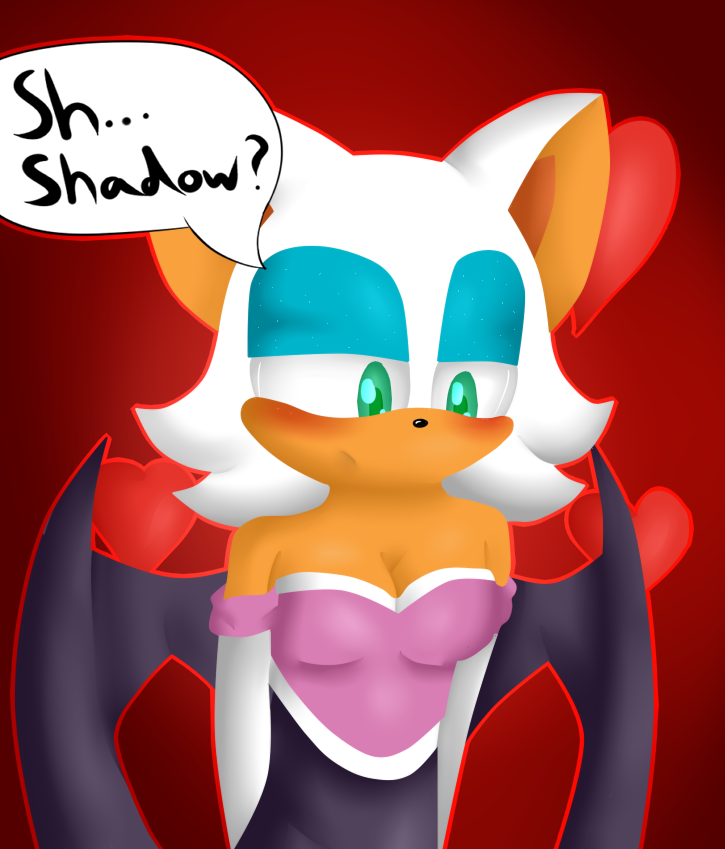 Description
Okay, I'll admit it; Rouge is my 3rd/4th favourite Sonic character (I keep her tied with Shadow) after Mephiles and Relic. Her personality is really fun and makes her a unique character, especially partnered with her design. I have liked Rouge as a character instantly, which I've only done with a few other characters (Ciel from Black Butler and Armin from Attack on Titan).

And, I'm also a huge Shadouge shipper. In fact, they are my OTP in the Sonic Universe. I love the dynamic between the two and why Rouge flirts with him. With Knuckles, she flirts because she's after something of his and he reacts because he's shy of girls. But with Shadow, she flirts for one reason in my eyes; to try and provoke a reaction from him. I love them together and plan to draw more of them with my fankids Xavier, Mari and Rosalie!